EULEX satisfied with the "peaceful climate" of the Mitrovica-North elections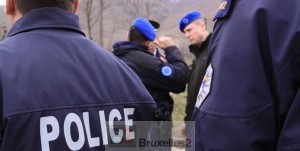 (BRUSSELS2) The European rule of law mission in Kosovo, Eulex, expressed its satisfaction with the "peaceful" climate of the municipal elections in North Mitrovica, organized this Sunday (23 February). 
"I am very happy that the elections passed in an orderly manner and without incident" said Joelle Vachter, acting head of the EULEX mission, in a statement received by B2. She also wanted to underlined the professional attitude of the Kosovo Police (KP), and recalled the excellent coordination between EULEX, KP, KFOR and OSCE".
Organized following the resignation of the newly elected mayor of Mitrovica, these elections were under close European surveillance. Everything had been carefully planned to avoid the bis repetita. Kosovo police, accompanied by EULEX forces, were to be visible in front of the polling stations. As for KFOR, it had its place next to these polling stations, "ready to act if necessary" indicated the European mission, Friday (February 21). The incidents that occurred during the last elections in November 2013 were indeed a scarecrow. Because the Serb-majority municipality of North Mitrovica still constitutes one of the key points and major challenges of the Pristina-Belgrade dialogue, facilitated by the European Union.
(Loreline Merelle)
Read also: