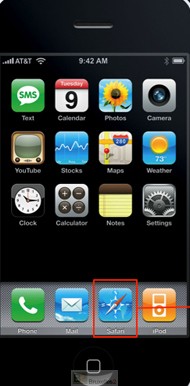 To subscribe to our email alerts
To register, simply click on the menu on the right "receive alerts" (or on the popup that appears on the site), fill in your email. You will receive a confirmation email. An essential precaution. You will then have to confirm this email and you will be registered.
To opt out of email alerts

Just click on "unsubscribe" in one of the alert emails. It's simple and effective.

If you can't: 1° You were able to register on another email, it is perhaps the one that is registered. 2° It may not be an email alert, but a PopUp alert (see below). 3° Otherwise, make a copy or send us the automatic notification email sent to you so that we can do what is necessary and identify where the error comes from.
To subscribe or opt out of PopUp alerts

The B2 (Le blog) or B2 pro (Le Club) sites are equipped with this 'popup' which allows you to simply subscribe to an alert on your computer, tablet or smartphone screen as soon as an article is published ( without giving your email). B2 does not record any data or even statistics on people who have subscribed to this type of alert.
If you wish to have an alert arrive on your computer or smartphone), it's simple, just go to the relevant site B2 (the blog) where the Club B2 Pro and click on the bell (located at the bottom left of the site display screen). Attention ! a single click is enough (either to subscribe or to unsubscribe). It's a back-and-forth system.
How do you know if you are subscribed or unsubscribed? The bell is in Red or Green mode'blade' if you have subscribed, in mode 'bright' if you are not or no longer registered.
A beep sounds with each alert, and you want to delete it? The sound signal that you can receive (or not) in the event of an alert is not configured by this popup but according to the parameters that you have set on your computer or smartphone for this type of alert.
To add a "Brussels2" icon directly to your iPhone or iPad screen
Open your web application (eg Safari or Firefox)
Type on your device the address of the blog: http://www.bruxelles2.eu/ or that of the club http://club.bruxelles2.eu/
When the site page is displayed, tap

central icon

.
Select "

Public chat

home screen" in the icons available at the bottom of the screen.
Enter the name of the icon and press

Add

.
You will then find the icon on your home screen. You just have to touch it to directly open the "Bruxelles2" site.