The B2 team – writing, web, support
Editorial team

Nicolas Gros Verheyde - Founder / Editor-in-Chief - Brussels EU
Eastern Europe Russia - EU Politics, CSDP, EU Defense + EU Council / EEAS
Immersed in Europe as a child. Graduated in public and European law and political science from the University of Paris I (Panthéon-Sorbonne) and CUECE. 65th IHEDN. He made his "first steps" in reporting in Eastern Europe at a pivotal period (1989-1991). Freelancer for La Tribune, he is a correspondent EU / NATO successively for France-Soir, West-France and Arte and LCI and collaborates with Europolitics. He is today correspondent for Sud-Ouest and author of the "Handbook on CSDP". Details.

Emmanuelle Stroesser - Journalist - France
Institutions - Legislative Monitoring, Budget, Humanitarian Aid and Development
Watch Book (Commission, Parliament, EEAS)
A journalist for magazines and the press, Emmanuelle specializes in humanitarian issues, development, asylum and migration and human rights. She regularly covers sessions of the European Parliament and ensures for B2 the "rear" watch.
Olivier Jehin - Journalist - Brussels EU - NATO
Romain Mielcarek - French journalist - France
Strategy, Industries, OPEX
Specialist in defense issues and international relations, holder of a doctorate in information and communication sciences, Romain regularly collaborates with other media such as RFI and Le Monde Diplomatique. He is the author of "Arms dealers, investigation into a French business" (Tallandier editions, 2017) and more recently "The muzhiks: France in the clutches of Russian spies" (ed. Denoel, 2022)

Thomas Wiegold - Correspondent in Berlin - Germany
Senior defense journalist (Focus, etc.). Founder and host of the site Augengeradenaus! one of the main sites for defense information in Germany
Editorial intern:-
The administrative and technical team of the site
Leo Knight - webmaster
Computer fade, manages to sort out the 1001 daily problems to make the B2 site simpler and more practical and, above all, to keep access to the site intact at all times.
Anna Cieslar - president of the association, legal counsel
Doctor in private law and criminal sciences (Universities of Paris I - Panthéon-Sorbonne and Paris X - Nanterre). Legal adviser and certified mediator. Author of "The fulfillment of the human being at work... (ULB / ed. Bruylant 2007" His site
Kattalin Landaburu - co-director of publication - editorial staff
A graduate of the CFPJ (Paris), the London School of Economics (London) and the Free University of Brussels (ULB), an experienced journalist on the European scene, she is the 'feminine' pillar of 'Fault à l'Europe ' (France-Info), alongside Jean Quatremer, after having worked for France 24. She also works for Médi 1 and Le MOCI.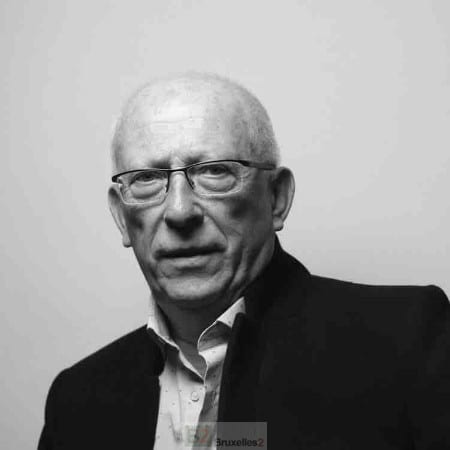 Michael Plumley - Ethics referent, treasurer
A former journalist and former press adviser to the European Parliament for many years, he has welcomed several generations of journalists, particularly in the different waves of enlargement.
Mary Patras - editorial assistant - Alps
Memberships
B2 is a member in one capacity or another of the following associations:
Illustrations (pictures) : B2 photo library + documentation European Commission, ECHO, SEAE, Council of the EU and European Parliament, MOD France, Greece, Italy, United Kingdom, Poland, Spain, Bundeswehr, Bundesheer, UN, OCHA.