[Evros, gateway to Europe 5] EASO will double its workforce in Greece
(B2, in Athens) The European Asylum Support Office, better known by the acronym EASO, will double in size in Greece
EASO first settled in Greece five years ago. The European office assisted in the relocation of refugees stranded in Greece to other Member States. There were only a few agents then. They are 500 today. They should reach 2020 by the end of 1 (XNUMX). This is the objective to which the agency is committed, which has just signed a 'hosting agreement' with the Greek authorities (see box).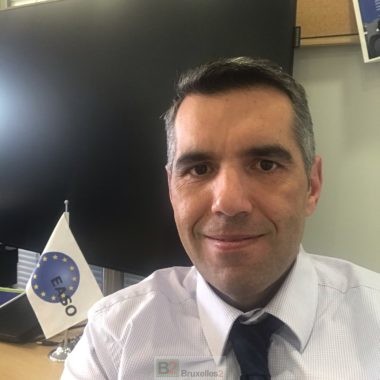 performers
Many of these agents are interpreters. This is explained to us by Dimitrios Pagidas, head of the Greece sector of EASO, in his offices in Athens. They are essential for collecting the stories of asylum seekers. It is at this stage that EASO most often intervenes. Once the asylum seekers have been registered by the Greek authorities and Frontex. EASO's fixed teams are mainly on the islands, none are in Athens. Some in the region, notably in Thessaloniki, in northern Greece. Add two mobile teams in Athens and Thessaloniki. They go from camp to camp to inform asylum seekers about their rights.
And 'interviewers'
The stage of collecting the person's story is decisive. This story must justify whether or not Greece grants refugee status. EASO social workers conduct these interviews, assisted by interpreters. " In 2019, we made 10 counts Dimitrios Pagidas. Three times less than the number of files that the office has helped register. " 'Cause it's hard to achieve more than two interviews per day [per person]. We must focus on the case of the person, his situation, his background ».
Decisive but not decisive support
The decision to grant or refuse refugee status, however, remains with the Greek authorities. EASO only issues an opinion. Even if this opinion is followed in most of the cases ».
Accelerate Instructions
« The more agents there are, the faster the processing of asylum applications can be says D. Pagidas. Glad to announce that " the Greek Asylum Service is also increasing its staff. This will significantly increase the number of interviews that can take place, both on the islands and on the mainland. If this effort was not decided earlier, it is because the budgets were limited, he explains.
Expand the premises
You also need adequate premises. This is what drives the agency to move its teams outside the hotspot of Lesbos. Also crammed into containers, the teams don't have the space to do more than twenty interviews a day. " If we move to real offices, outside the hotspot, we will be more productive says D. Pagidas.
Low mobilization of Member States
The agents who work for EASO are more often locals recruited and trained intensively (in two to three months) than experts made available by the Member States. They get their pants pulled. They only represent barely 12% of the staff. EASO's executive director, Nina Gregori, recalled this when she came to Athens at the end of January. " Member States also have a backlog of cases and therefore experienced advisers are valuable there too! excuses D. Pagidas. Above all, he explains that the office needs people " for a year and not two months ". This further complicates the recruitment task.
Informed advice
The role of the agency is also to support the country in consolidating its asylum service. This is what EASO has sought to do by guiding the Greek authorities on the experiences of other European countries in how to deal with unaccompanied minors. A serious problem in Greece but which we did not have time to investigate.
But out of sight
Because it is also not easy to meet the teams working in these camps. " While in Lesvos EASO has facilities outside (the camp) of Moria where we carry out interviews in safe and comfortable premises, we are very careful with access to the press in order to respect the state often vulnerable and sensitive candidates, as you can understand. »
(Emmanuelle Stoesser)
The " operational and technical assistance plan 2020 », co-defined by EASO and the Greek authorities, provides for reinforcement both on the islands and on the mainland to assist the asylum service in processing applications for international protection at first instance. In the islands, 390 EASO agents will be mobilized. Of which 14 for information, 36 for administration, 167 will be responsible for examining files, 167 as interpreters and 6 for so-called 'Dublin' procedures. On the mainland, human resources will be twice as numerous: 55 agents will be in charge of administrative pre-registration, 88 of file processing, 88 of interpreting and 4 of 'Dublin' procedure files.
---
Greece and EASO formalize their relationship
Tuesday, January 28, in the premises of the European representation in Athens, on a large varnished desk, two copies of an agreement await their initials. All that's missing is the Greek 'table' flag for the picture to be perfect. Greek Deputy Minister for Migration andasylum, Georgios Koumoutsakos, just arrived. He greeted Nina Gregori, the Executive Director of the European Office for Support in Asylum (EASO). She traveled from Malta, headquarters of EASO, to sign this 'Hosting agreement' with the Greek authorities. " We have signed some with Cyprus, Italy, Malta," she lists. This agreement "legally secures » Office interventions. This formality is necessary since the Bureau knows that he still has to stay at least five years in Greece.
---
All the articles from our report [Evros, gateway to Europe]