An injured Atalanta soldier, evacuated to Djibouti
(B2) A soldier from the Spanish ship Victoria — which serves as the flagship of the European maritime anti-piracy operation (EUNAVFOR Atalanta) — was injured on 12 January.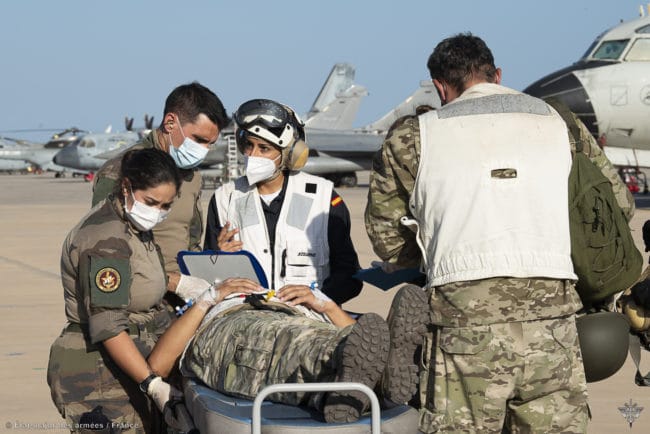 He was evacuated to Djibouti by the Agusta-Bell AB 212 on-board helicopter to the military air stop at air base 188 of the FFDj, the French forces stationed in Djibouti. Arrived on the spot, he was immediately taken care of by the French joint medical-surgical center (CMCIA) of the FFDj, indicates the staff (French) of the armies at the end of January.