EUFOR supports the destruction of obsolete ammunition and weapons in Bosnia and Herzegovina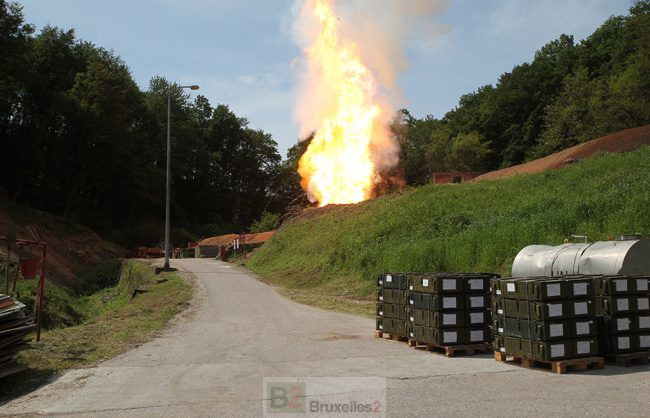 (BRUSSELS2) In Bosnia-Herzegovina, the destruction of obsolete munitions and weapons is now one of the priorities of the European military operation EUFOR Althea. A delicate but essential exercise for the security of the country. The Austrian general, Friedrich Schrotter, who commands the operation, went to the Doboj camp this Thursday, May 19, to visit the military unit who carries out these destructions. Informative visit.
A threat to public safety
Bosnia and Herzegovina still has a significant amount of unstable military ammunition. Especially since a " much of it has been poorly stored and poorly maintained ", we explain to EUFOR. These ammunition could cause public safety issues », and are a « potential risk in terms of security, in addition to being a " financial and administrative burden for the country.
A destruction carried out with the technical support of EUFOR
The management and control of arms depots, and arms inspections remain the responsibility of the competent authorities of Bosnia and Herzegovina and implemented by the country's armed forces. But they do so with the support of Operation Althea. The Europeans provide technical advice to manage the existing excessive stocks of ammunition and weapons. EUFOR also seeks to ensure that a safe process is maintained at all times. " The destruction ammunition requires, not only good guidance for effective disposal, it also requires a realistic plan – led and managed by the Armed Forces of Bosnia and Herzegovina" assures the head of the operation.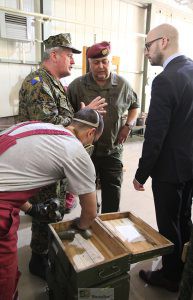 The EU-funded EXPLOSER program
Funded by the European Union (EU) and implemented by the United Nations Development Programme, the program "Explode" supports the team of TROM, the military unit in charge of the destruction. On the program, several activities: destruction of high-risk ammunition and complex weapon systems; support for the armed forces of Bosnia and Herzegovina in the " reduction of military ammunition stocks to manageable amounts » ; the training of senior officers; and the modernization of infrastructure to improve management and security conditions for weapons and ammunition storage depots.
(LH)