A French Awacs aircraft as reinforcements for Atalanta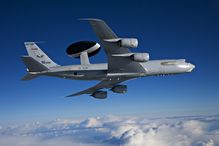 (BRUSSELS2) A French radar plane, Boeing E 3F (better known under the generic name of Awacs), has been on duty in Djibouti since yesterday (Thursday August 27) as part of the European anti-piracy operation EUNAVFOR Atalanta, with a crew of 18 and 11 mechanics. Coming from the 36th airborne detection and control squadron (EDCA) in Avord, he responds to a request from the Atalanta operation commander who wanted to have greater resources given the vast expanse of the area to be covered (from the shores of the Red Sea to the Seychelles in the Indian Ocean). With the end of the monsoons, and the fears of a more offensive resumption of the pirates, the capacities of the Awacs will be very useful on the spot (see also "Beware of the offensive return").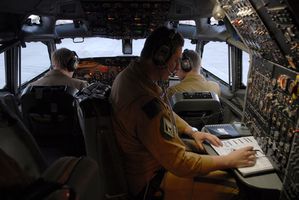 This type of aircraft has several advantages and could provide a significant complement to the resources already committed: P3 Orion (German, Japanese) or Dassault Atlantique 2 (French) maritime patrol aircraft, ship helicopters. It has a fairly wide range (between 8 and 12 hours in flight, not including possible in-flight refueling), a fast movement speed (more than 800 km/h) and, above all, a long-range air and maritime detection capability. range (400 kms).
In addition, it can serve as a command and control center for other means deployed (in particular air) or as a radio relay for ships. Finally, all the images it collects can be seen, in real time, at the National Air Operations Center in Lyon, and relayed in Paris, Balard to the Air Force Headquarters, or even in other operational centers (in Northwood at NATO or EUNAVFOR HQ). Very useful not only in operational matters but also at the political and even legal level (as a beginning of evidence for legal proceedings).
The plane should stay there for two or three weeks. If the test is conclusive, the experience could be extended, other states participating in the operation, as well as NATO, have this type of aircraft.
(Photo credit: Sirpa Air Cyril Amboise: aircraft in flight. Sirpa Air / EMA: Cockpit)