First major evacuation operation for A400Ms of all nationalities
(B2) For the European transport aircraft, the operation to evacuate nationals and Afghans from Kabul in progress since mid-August is a bit of a baptism in operation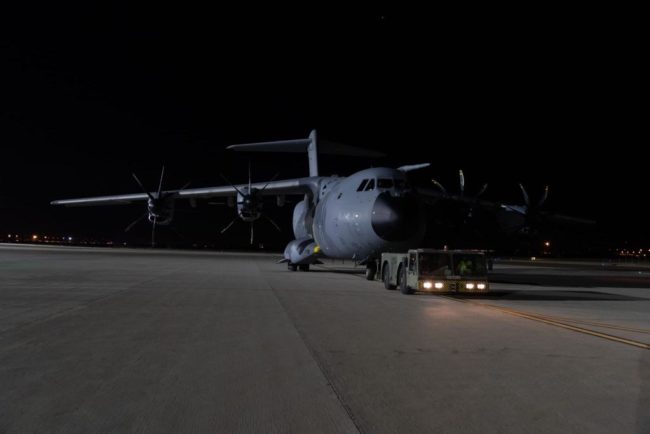 All nationalities of the program on site
This is not the first time that these devices have been used in operation, to bring or evacuate men or materials. Far from there. But this is the first time that they have been deployed in such large numbers, intensively, over a short period of time, in uncertain conditions, by different nationalities. There must be no less than twenty aircraft on site (6 German, 1 French, 1 Belgian-Luxembourgish, 1 Spanish, British and Turkish). All countries participating in the program have responded in this way.
An essential device for this type of operation
For this first full-scale test, the A400M gave satisfaction. It is a device extremely reliable assured the collar. Yannick Desbois, commander of air base 104 in the Emirates, the base which provides all the logistics for the French operation Apagan. He has " carried out all the missions we asked him. " We more than double the payload capacity compared to the C-130s. " The capacity of the hold, its extension [km traveled], its speed, are essential assets in this type of operation. The dexterity of the crews, their level of proficiency, day or night, in specific conditions is also remarkable according to him.
(Nicolas Gros-Verheyde)