Editorial team
Nicolas Gros Verheyde – Founder and Editor-in-Chief – EU
EU Policy, EU Defence, Sanctions, Case Law,
Geopolitics Russia, and former USSR, Iran
Immersed in Europe as a child. Graduated in public and European law and political science from the University of Paris I (Panthéon-Sorbonne) and CUECE. 65th session of the Institute for Advanced National Defense Studies (defence policy). After his first experiences in the medical press and reports in Eastern European countries at a key moment (1989-1991), he moved on to European issues (La Tribune, France-Soir, Europolitique and Ouest-France) and a marvelous incursion into TV (Arte and LCI, and Télé Bruxelles BX1). Correspondent for South-West (Bordeaux). Other information.
Emmanuelle Stroesser - Journalist

Institutional monitoring (Commission, Parliament, EEAS) – Parliamentary monitoring, Development aid
Maghreb geopolitics and CSDP news
A journalist for magazines and the press, Emmanuelle specializes in humanitarian issues, development, asylum and migration and human rights. She regularly covers the sessions of the European Parliament.

Aurelie Pugnet – Journalist – EU
EU Foreign and Defense Policy, European Defense Fund, Civil Protection
Geopolitics of the Balkans – Middle East
A graduate in international law, specializing in security and defense (Grenoble Alpes University, 2018) and in International and European Law from the Free University of Berlin, Aurélie developed her appetite for Europe and geopolitics throughout her studies. She also holds an ABIBAC. Arrived at B2 via an end-of-study internship, she joined the permanent team of B2 in 2019, after a position as advocacy officer for the European elections with the Young Europeans of Strasbourg.
Agnes Faure – EU journalist
Defence, Equipment, NATO
Terrorism and Homeland Security
A graduate in European and international studies from Sciences Po Strasbourg, she did an Erasmus in London (at a hot time, during the Brexit negotiations). Agnès cut her teeth on European subjects for the Robert Schuman Foundation (with a study on the defense industry) and the Taurillon. In her spare time, she is also interested in behavioral economics and music (violin).
The reinforcements
Clara Gauntlet – journalist – EU
Leonor Hubaut – Journalist – EU
A graduate in Journalism from the University of Seville (Spain) and in political science from the Free University of Brussels (ULB), Leonor specialized in international relations (with a Master's degree in international relations, mention globalization), before moving to join the B2 team when it started. She followed its evolution before leaving for other horizons. She lends a hand in cap of 'hard blow'.

Thomas Wiegold – Correspondent in Berlin – Germany
Senior defense journalist (Focus, etc.). Founder and host of the site Augengeradenaus! one of the main sites for defense information in Germany
Myrto P. – Expert - Monitoring CSDP missions and operations
Political scientist and security and defense analyst, holder of a master's degree in international conflict studies from King's College London (United Kingdom), and a bachelor's degree in political science from the Université Libre de Bruxelles.
The web and relational team
Farah Duquesne Weber – in charge of development and public relations
Mary Patras – editorial assistant – Alps
Leo Knight – webmaster
Computer fade, (almost) youngest on the team. Manages to unravel everyday problems to make the work of B2 journalists easier and more practical.
The support team
On a voluntary basis, this team watches over the B2 line.
Anna Cieslar – legal advice – co-director of publication – management
Doctor in private law and criminal sciences (Universities of Paris I – Panthéon-Sorbonne and Paris X – Nanterre). Legal adviser and certified mediator. Author of "The fulfillment of the human being at work... (ULB / ed. Bruylant 2007"
Kattalin Landaburu – co-director of publication – writing
A graduate of the CFPJ (Paris), the London School of Economics (London) and the Free University of Brussels (ULB), an experienced journalist on the European scene, she is the 'feminine' pillar of 'Fault à l'Europe ' (France-Info), alongside Jean Quatremer, after having worked for France 24. She also works for Médi 1 and Le MOCI.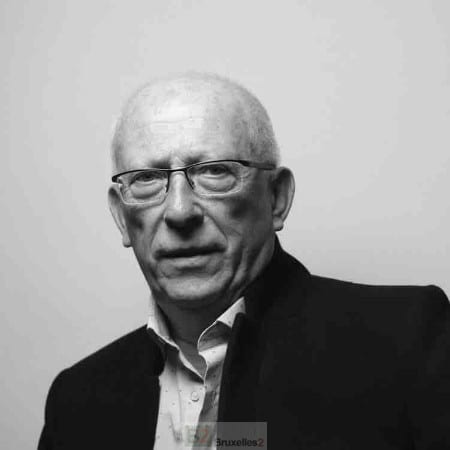 Michael Plumley – Ethics referent
A former journalist and former press adviser to the European Parliament for many years, he has welcomed several generations of journalists, particularly in the different waves of enlargement.

Committee of Elders
B2 has surrounded himself with 'old sages' who are former institutions, able to give him sound advice, without interfering in his daily work. Through here
Memberships
B2 is a member of the following associations:
Illustrations (pictures) : B2 photo library + documentation European Commission, ECHO, SEAE, Council of the EU and European Parliament, MOD France, Greece, Italy, United Kingdom, Poland, Spain, Bundeswehr, Bundesheer, UN, OCHA.