[News] Evacuation from Sudan. The big ignition delay of the British
(B2) Surprisingly, the United Kingdom, although well versed in Sudan, a former colony, was absent in the early days. Evacuations did not begin until April 25.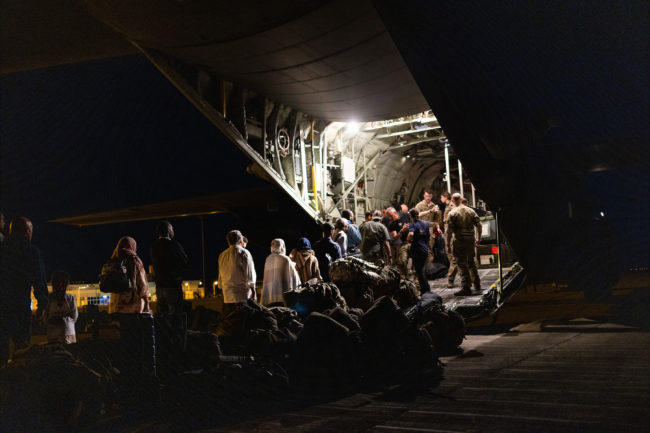 Le government of Rishi Sunak (Conservative) thus initially only ordered the evacuation of the staff of his embassy (diplomats and other "civil servants"). Operation carried out on Sunday (April 23).
The head of British diplomacy, James Cleverly, justified this absence by the ability " very limited to evacuate other British nationals in the midst of war. An excuse, rather inaudible in the United Kingdom (1). Everyone could observe that other allies, notably the members of the EU, led turn after turn. Others had chosen the road route, such as Saudi Arabia, Egypt or India, ensuring the safety of citizens.
Ironically, it was ultimately the Europeans (from the EU) who first evacuated the British nationals.
An operation triggered with delay
Under fire from critics, Prime Minister Rishi Sunak ended up retreating and announcing on Tuesday (April 25) " a large-scale evacuation of British passport holders from Sudan by the RAF (Royal Air Force). Priority given "to the most vulnerable, families with children and the elderly ". This " 2 phase of the evacuation operation started the same day.
The British military were not to operate in the same way as the French. They will not go to town to look for their nationals. THE foreign office thus asked its nationals to reach the airport " as soon as possible " and " on their own ».
British flights will operate from the same airport used by Europeans: Wadi Saeedna, located north of Kharthoum. It was the French who ensured the opening of the airport, relayed by the Germans. They handed over the "keys" to the airport to the British.
Nearly 30 flights in all
A first flight of an RAF A400M thus repatriated 38 nationals to Cyprus. It will be followed by several others. There are indeed around 4000 Britons in Sudan, of whom around 2000 have requested their evacuation, according to the with the BBC. No. 130 Squadron's last C47 flight departed on the night of May 3-4 from Port Sudan bound for Cyprus serving as a hub for British repatriations. In all, 2450 people were evacuated on 30 flights from either Wadi Saeedna or Port Sudan, the british ministry of the defense.
(Nicolas Gros-Verheyde)
NB: The Anglo-Saxon doctrine in the event of a crisis differs significantly from the European doctrine. It is not the government that ensures the evacuation of its fellow citizens but the private sector.