[Film] Is a new, more participatory democracy possible?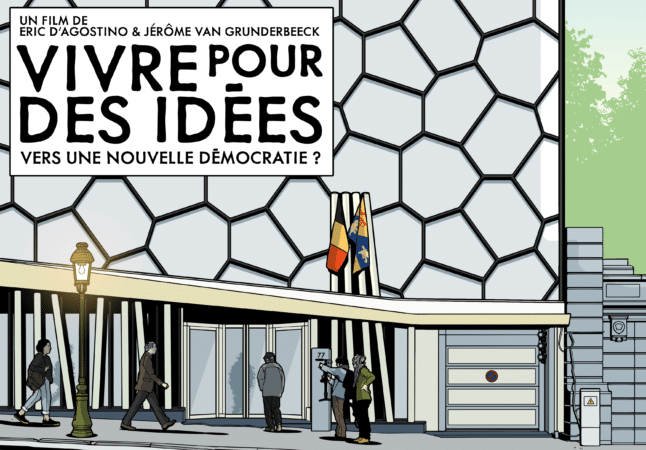 (B2) Can participatory democracy exist? It is around this idea that this captivating 52 minutes is tied.
In fact, it all started one spring morning, when several Brussels residents discovered the following letter in their mailbox: " You have been drawn to answer this question: How do we want 5G to be implemented in the Brussels-Capital Region? ". They will be 45 to come and sit in the Brussels parliament.
For the first time in modern political history, citizens and parliamentarians are invited to work together, around the same table, in order to draft proposals intended for the government.
Everyone then immerses themselves in an unprecedented social project: the first citizens' deliberative commission in Belgium. Fadhela, the assistant cook, Jean-François, the cabinetmaker, and Eloise, a high school student… All brilliant, passionate, they carry the documentary, through their questions, their desires.
Will these deliberative commissions put the citizen back at the center of the debates? Or are they just window dressing? Will they breathe new life into our democracy? Or are they interested only in the secondary aspect of the subjects, leaving to the citizens to regulate the detail... Vast questions.
Is a true political laboratory being born which could inspire the rest of Europe? This participatory formula is difficult to practice, especially in the tangle of skills that characterizes the Brussels region (and Belgium). It may seem limited in its exercise, artificial. But as the minutes go by, however, a real source of optimism is revealed. Democracy undoubtedly deserves to be regenerated. It is in any case the motto of the two directors, Eric D'Agostino and Jérôme Van Grunderbeeck.
Live For Ideas, towards a new democracy? can be seen on RTBF the Three this Monday, May 22 at 21:25 p.m.