To read on B2 Pro this week (July 11 to 15, 2022)
European program for the Congo, Foreign Affairs Council, the European presence in East Africa, the acquisition fund... summary of the many information published in recent days on B2 Pro. With lots of valuable analysis and exclusives.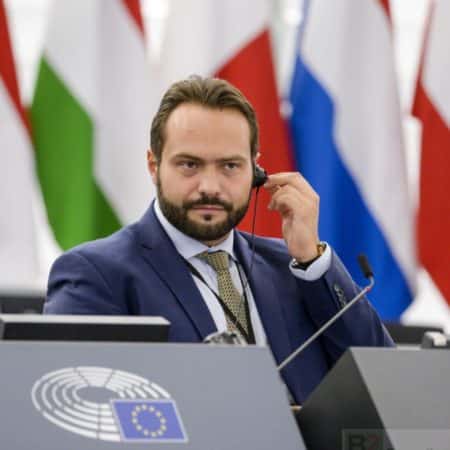 [Confidential] Europe flies to the aid of the FARDC
The immensity of the DR Congo, its potential wealth, as well as Russian or Chinese covetousness, oblige Europeans to be present there. A new European program to support the armed forces of Congo will be developed.
[News] On the agenda of the Foreign Affairs Council
The last meeting before the summer holidays of European foreign ministers will be held on July 18, 2022. Although the program seems light, the subjects of theUkraine, Latin America and digital will be on the table.
[Exclusive] Fabio Massimo Castaldo's cry of alarm
In an interview, MEP Fabio Massimo Castaldo confides in B2. The East African zone is undermined by the Russian and Chinese presences and by political instability. For him, the European Union should be more involved in the Horn of Africa, and put an end to the paternalistic approach. Although hundreds of thousands € have been promised to the region, the issues of the conflict in Ethiopia, the maritime operation in Somalia (EUNAVFOR Atalanta) and EUTM-type missions are still pending...
[Reflection] The Acquisition Instrument difficult to set up
The short-term acquisition instrument, aimed at replenishing arms stocks, is awaited. Although it is based on a laudable principle, it is politically, operationally and legally fragile. And its very usefulness could be called into question. While this project advocates the purchase of European armaments, the observation is that European industry lacks an efficient "product" and qualified personnel. Will States have to consider other alternatives? The short-term acquisition instrument, a false good idea?
[News] Return from the war in Europe equals return from military service!
Conscription and the operational reserve are returning to some European states. It is not yet the generalized conscription of the Cold War type. But several countries in the East of the European Union are seriously considering more widespread voluntary service, more robust reserves, or even universal service. Each State has its own strategy but the objective remains the same: to reinforce the manpower of the armed forces.
For you subscribe and join Club B2 Pro