A European fleet of Canadair, a European fund to buy water bombers. Why not (Thierry Breton)
(B2) In presenting the new fund proposed by the European Commission to promote joint acquisitions of armaments, the European Commissioner for Defense and the Internal Market, the Frenchman Thierry Breton, did not rule out that it could be used to the joint purchase of forest firefighting planes.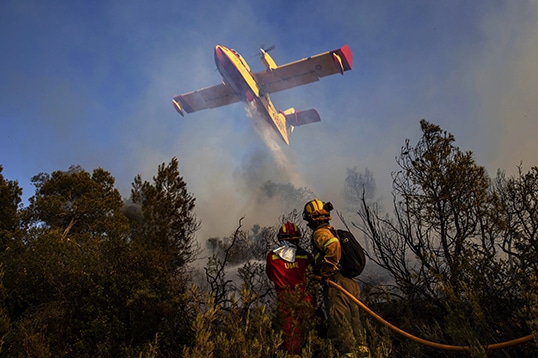 Several civil security units in Europe are directly or indirectly attached to national defence. " You really have to ask the question. We already have a capacity within RescEU NB: a kind of pooling of water bomber resources between several Member States. " Should we go further, with, as for Frontex, Canadair teams. These are real legitimate questions. We have to ask ourselves. A new construction site is to be opened "assured the commissioner speaking" personally in response to a question from B2 on Tuesday (July 19), during a press briefing.
Comments : the existing system has indeed shown its limits. Pooling resources between France, Italy, Spain, Portugal or Greece works when the countries are not all affected at the same time by a period of drought or a heat wave favoring repeated fires. Today it would be difficult for the French or the Portuguese to come to the aid of their neighbours. In addition, the fleet of water bombers is often aging. And investments are sometimes postponed to a later year. A European boost would certainly be welcome. See more. A European fleet in reserve.
(Nicolas Gros-Verheyde)