Friendly approach on a Turkish ship
(B2) The German Navy support ship, Bonn, carried out on October 20, a " friendly approach on a Turkish freighter, the Kuruoglu 3 sailing around Libya. On board a RHIB (a fast vessel), a survey party boarded the ship.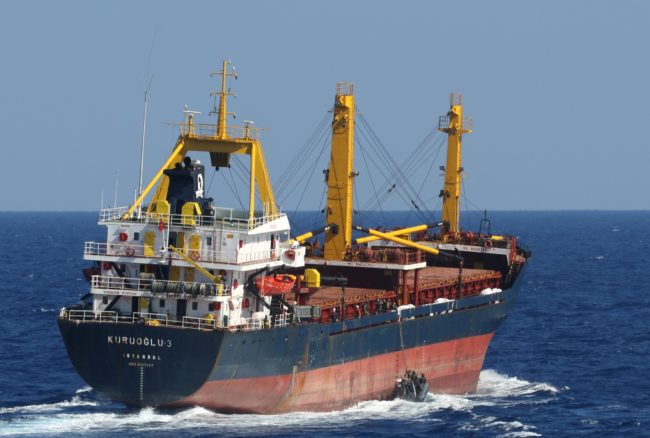 A classic move
Carried out within the framework of the EUNAVFOR Med Irini operation, its objective is to verify that there is no breach of the arms embargo decreed by the UN. No action seems to have been taken.
(NGV)