Tense situation at Kabul airport (Bundeswehr)
(B2) Exchanges of fire occurred between Afghan security forces, US and German forces in the face of "unknown assailants" on Monday morning (August 23). Witness of the voltage at the gates of the airport
A shooting
This Monday (23.08) in the early morning, at 6:43 a.m. Kabul time (4:13 a.m. CEST), a shootout broke out between " Afghan security forces and unknown assailants at the north gate of Kabul airport" announces the command of operations of the German joint forces on Twitter. Result: an Afghan security guard killed and three others injured. " American and German forces were also involved in the aftermath of the battle. All Bundeswehr soldiers unscathed ", completed the Bundeswehr in a communicated.
At least eight dead
The flow of people seeking to flee Afghanistan continued over the weekend. " Exactly one week after the Taliban took power in Kabul, the situation at the airport remains very explosive » resumes the Bundeswehr which identifies at least eight people [having] died so far (counting the death of this morning).
Desperate chaos outside
This is a "desperate chaos outside the airport says Brigadier General Jens Arlt, head of the German evacuation detachment, as the reports our colleague Thomas Wiegold from Augengeradeaus. Access to the protected area was temporarily closed yesterday (Sunday). Which lead to " a great bustle and, above all, an additional crush "concentrated at Abbey Gate, the other gates" being temporarily closed ».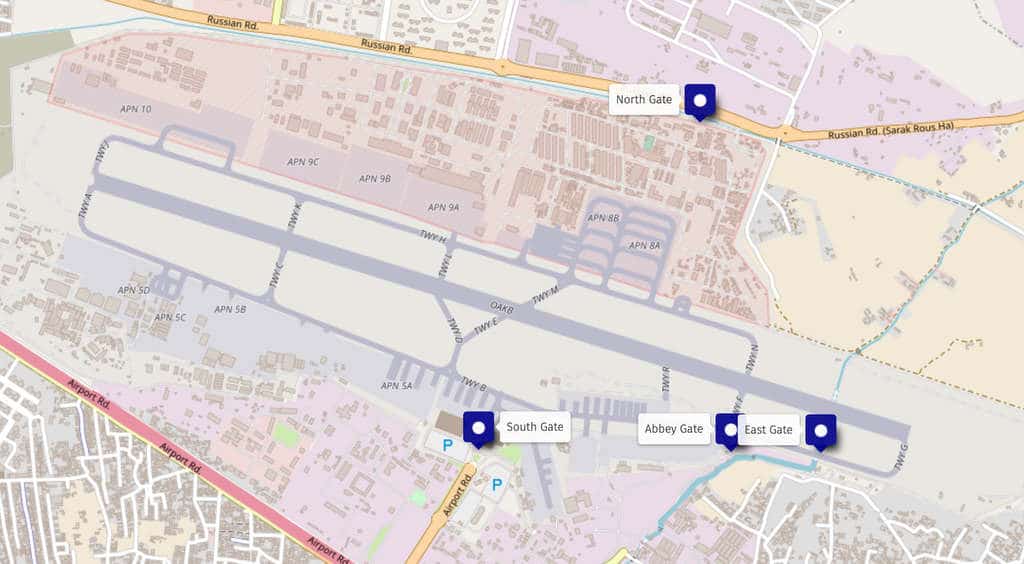 (Agnes Faure, st.)