Irini. A Greek takes command of the naval force off Libya
(B2) Italian Admiral Ettore Socci handed over command of the European Maritime Arms Embargo Monitoring Force to Libya to Greek Commodore Theodoros Mikropoulos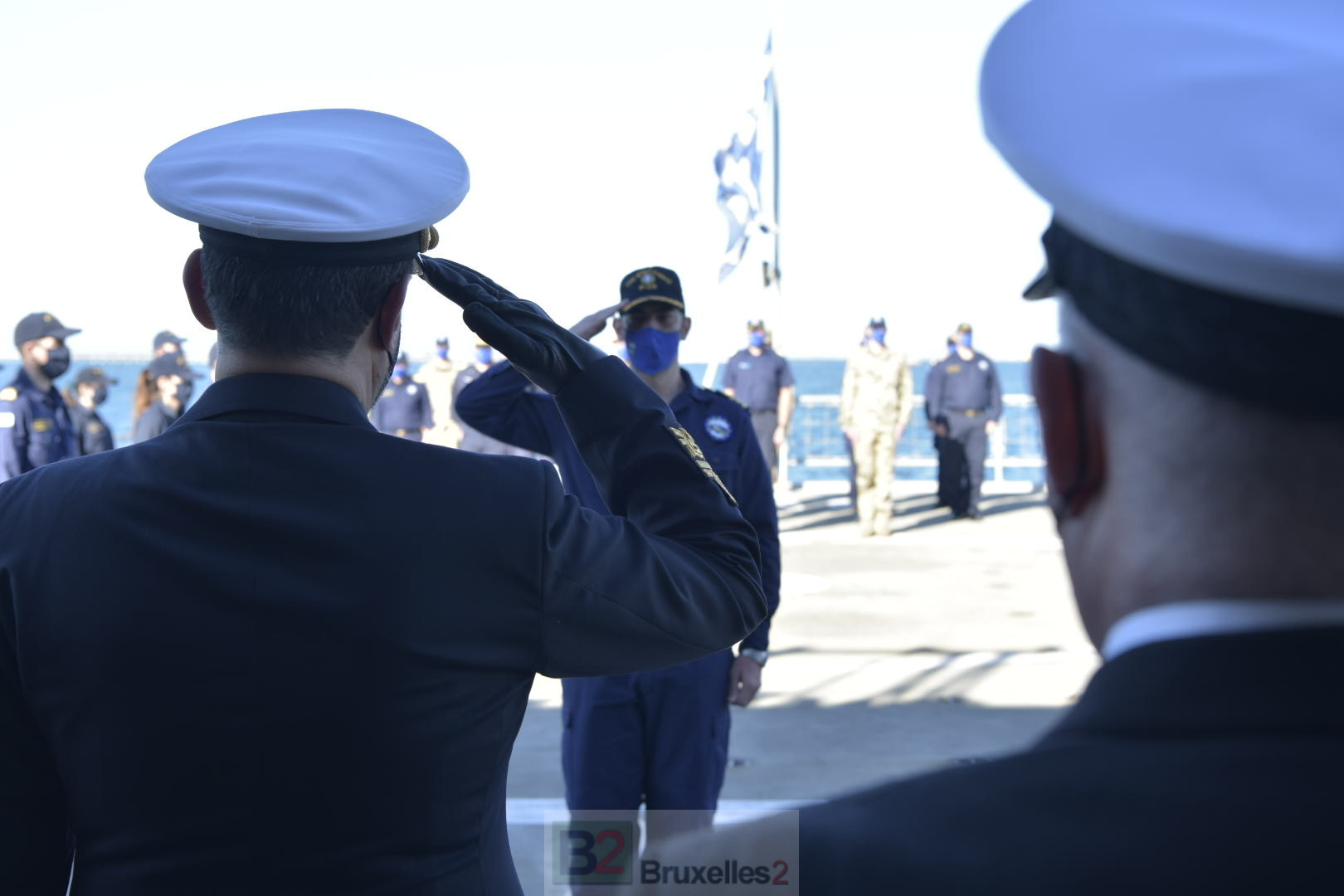 The handover took place on Monday (19.10) on board the frigate Adrias, the new flagship of the European operation. " The challenge that Commodore Mikropoulos is called upon to take up is essential for the fulfillment of the mandate that the Council of the European Union has assigned to the operation said Admiral Fabio Agostini, head of the operation, wishing good luck to the whole crew.
Good knowledge of the operation
Born in Athens in 1965, Theodoros Mikropoulos has served in a wide variety of command and staff positions at the tactical, operational and strategic levels. He was until recently (early October) the Chief of Staff at the Operation HQ (OHQ) of EUNAVFOR MED IRINI in Rome. This testifies to a good knowledge of the interior.
A long time ago
The last time a Greek commanded a European military operation goes back a long way. This dates from the first rotation of the anti-piracy operation in the Indian Ocean (1)… at the end of 2008!
(Nicolas Gros-Verheyde)
---
Three ships and five planes
The EUNAVFOR Med operation currently has four ships in the area: the Greek frigate adrias (F-459), the French frigate Latouche-Treville (D-646), the German frigate Hamburg (F-220) (returning from an operational stopover in Souda) and the Italian patrol boat Cigala Fulgosi (P-490).
Five planes (Italian, Greek, Polish, Luxembourg) are also engaged, as well as the European Union Satellite Center (SatCen), based in Torrejon (near Madrid), which provides satellite image analysis.
A total of 600 soldiers are involved, coming from 21 Member States. Only six member countries (Greece, Italy, France, Germany, Poland and Luxembourg) provide operational means. The fifteen others participate only by sending a few personnel to the headquarters.
The operation has reached its full operational capability (FOC) in September 2020