Crash of a Dutch NH90 helicopter in the Caribbean Sea (v2)
(B2) A Dutch navy helicopter crashed at sea, with its four passengers, in the Caribbean Sea
Returning from a coastguard mission
The NH90 on-board helicopter of the high seas patrol vessel Zr. Mrs. Groningen was carrying out an approach maneuver on Sunday (July 19) on his return from a coastguard mission, off Aruba, a small island in the Netherlands Antilles, located not far from Venezuela, when he hit the water. The weather conditions were not very good.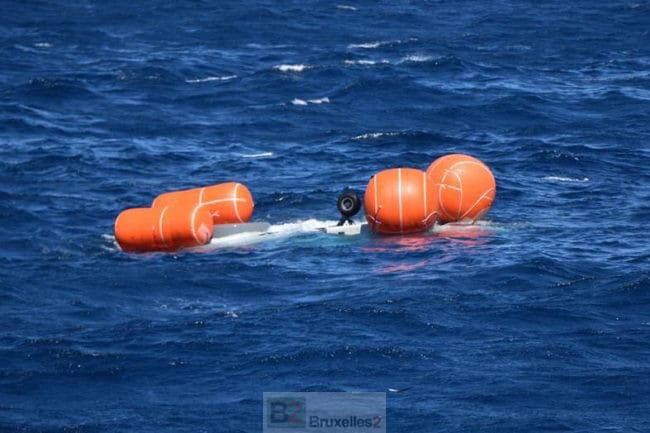 Result: two dead
Pilot Christine Martens, 34, and tactical coordinator Erwin Warnies, 33, were killed. Both held the rank of Second Class Sea Lieutenant and belonged to 860 Squadron of Defense Helicopter Command. The other two were able to get out of the cabin and be rescued. They are severely injured, but their lives are not in danger, it is said in The Hague. They are on board the ship.
Helicopter in the water
The cause of the crash is unknown. The Dutch hope to recover the black box to find out more. Hurry up. For the moment, the machine, overturned in the water, floats, supported by its four floats. But " not for very long ", according to the director of operations, Boudewijn Boots. " With the help of the coast guard, we try to prevent the loss of the NH90. It has not yet been possible to tow the helicopter. "Not an easy task with" high waves and a strong wind".
(updated Tuesday 21.7). The craft sank overnight from Monday to Tuesday after two of the four floats broke. He is now at the bottom of the water, at a depth of more than a kilometer.
NH90 fleet grounded
The Safety Inspectorate of the Ministry of Defence, the Dutch Safety Council and the Public Prosecutor's Office are involved in the investigation into the causes of the accident. " As a precaution, the NH90 fleet will remain on the ground for the time being announced Defense Minister Ank Bijleveld-Schouten. NB: The Dutch armed forces have 20 NH90 helicopters. This is the first time that an accident has occurred with this type of aircraft.
(NGV)
Updated Tuesday at 16 p.m., on the disappearance of the helicopter at the bottom of the water