Reception of the homeless, Covid-19 triage centre: the European Parliament lends its resources
(B2) In Brussels, the European Parliament will house the homeless, in Strasbourg, a medical center for triage. In Luxembourg, nothing has yet been decided.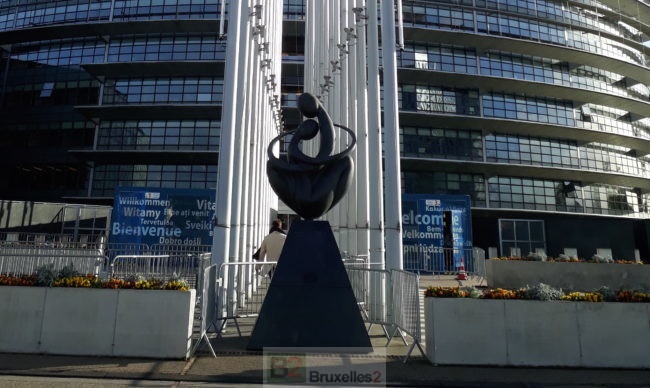 We could have thought of another April Fool's Day, right after ours on the Berlaymont transformed into a Role 3 field hospital... Especially since the information was disseminated rather discreetly, by way of Twitter on April 1 and via a dispatch from the Belga agency. But it turns out to be very serious: the European Parliament is making its buildings in Brussels, Strasbourg and Luxembourg available, as well as its fleet of means of transport to participate in the effort against the Corinavirus pandemic. The proposal was considered equally seriously by the local authorities. Starting with France.
A medical center in Strasbourg
In the Alsatian capital, the headquarters of the European Parliament will serve as a triage and screening center for Covid-19. The virus has particularly affected this region of the Grand Est where the European Parliament sits for its plenaries. The information, announced by the (French) Secretary of State for European Affairs, Amélie de Montchalin, on Monday evening (April 6), was confirmed to us on Tuesday (April 7). The Bas-Rhin prefecture, in conjunction with the Grand Est Regional Health Agency, is in charge of the organization.
A canteen in Brussels
In Brussels, right in the center of the European district, two floors and the canteen (with kitchen) of the Square de Meeûs building will accommodate homeless people. " The kitchens will prepare 1000 meals to distribute to those in need and to healthcare workers to help them with their work " specifies the President of the European Parliament, David Sassoli, in a video message uploaded Wednesday afternoon (April 8).
Who to drive the cars?
The European Parliament has also offered to make available around a hundred service cars and trucks for the transport of food or medicine. In Strasbourg, these vehicles could be used to bring hospital staff home at night. But it is necessary to solve their routing from Brussels...
(SPOUSE)