Central African Republic: death of a French non-commissioned officer assigned to DETAO (v2)
(B2) A non-commissioned officer assigned to the operational support detachment (DETAO) in the Central African Republic, a unit which completes the missions of EUTM-RCA and which takes care of the support of the French soldiers in this theater died a-t- we learned today from the General Staff on Monday (April 6)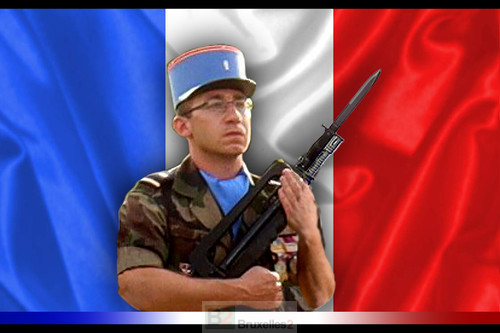 Chief Warrant Officer Jean-Bernard Russon was found dead on Sunday (April 5) in his room in the M'Poko camp, located near Bangui airport (CAR). The causes of the death of this non-commissioned officer of the ammunition group of Brienne-le-Château are not known and a provost investigation has been opened by the French gendarmerie. Nb: according to our information, collected from a good source, after a sample was taken by the doctor, the soldier was not infected with the coronavirus.
Assigned to the operational support detachment (DETAO) since last November, Chief Warrant Officer Russon was head of the ammunition depot. This French unit of around 150 soldiers, created at the end of 2018, leads technical training detachments for the benefit of the Central African armed forces in specific areas (provost, fire safety, ammunition management, first aid).
The DETAO is also responsible for supporting French soldiers assigned to international missions in the Central African Republic, whether it is the European Union training mission (EUTM-RCA) or the United Nations mission (Minusca). . It is under operational control of the French elements in Gabon (EFG).
Chief Warrant Officer Russon joined in 2007 as a non-commissioned officer, in equipment, then in the joint ammunition service. It is used during numerous operations and deployments abroad: in Chad (2009, 2016), in Afghanistan (2010), in Burkina Faso for the special forces of the Task Force Saber (2011), in Lebanon (2012), in Djibouti (2017), in Niger on Barkhane (2017), in Iraq with the special forces (2018) and finally in the Central African Republic, where he arrived in November 2019.
(Romain Mielcarek, with the editorial staff of B2)
NB: details on the assignment by the Covid-19