Latest news from EU peacekeeping missions and operations – CSDP (March 2020)
(B2) Against the backdrop of the coronavirus epidemic, mission activity has reduced somewhat. But the training exercises at sea, the training of military doctors, police officers, face to face or remotely, continue. Just like the signature of partnership and the balance sheets of the year. And finally, a nod to the newlyweds of the EULEX Kosovo mission
Civilian missions slowed down due to Covid-19
The eleven CSDP civilian missions have temporarily adapted or reduced their operational activities where necessary warns the commander of civilian CSDP missions on March 24. Operational activities will resume once they are deemed safe ". In the meantime, indispensable functions continue – such as witness protection for the EU rule of law mission in Kosovo or the mission's monitoring of the 'borders' in Georgia –, but under the full implementation of health precautionary measures ».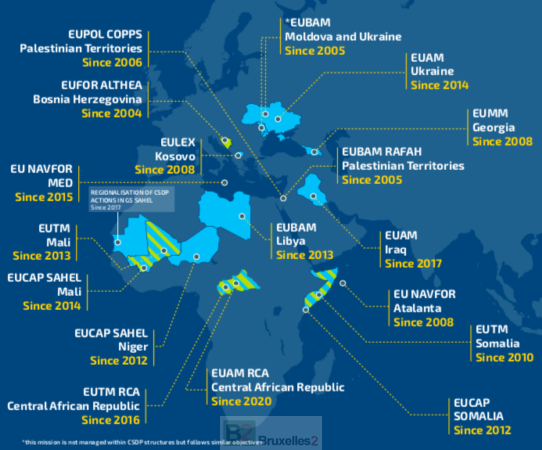 Sarajevo (Bosnia and Herzegovina). Repatriation to Vienna
An Austrian army S-70 'Black Hawk' helicopter, equipped with a 'MedEvac' container, repatriated an Austrian soldier from the European Stabilization Operation in Bosnia and Herzegovina, suffering from coronavirus, to Vienna on Saturday ( March 28). After taking off from Langenlebarn on Saturday morning and a stopover in Graz, the helicopter landed in Sarajevo, where the patient was being treated. After a three-hour return flight, he was handed over to doctors at the Van Swieten Military Hospital in Vienna in the afternoon.
Odessa (Ukraine). Videoconference due to Covid-19
Most EUAM Ukraine staff and their counterparts are now teleworking. Covid-19 crisis obliges. So it's a webinar that was organized by the 'field office' in Odessa on Friday (March 27). Topic: Police intervention in emergency situations. The virtual lecture was attended by around XNUMX Home Affairs Academy professors and cadets.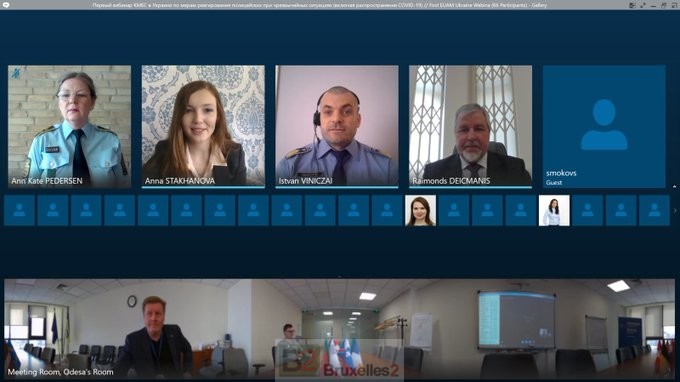 Ukraine and Moldova. Review and Prospects
EUBAM Moldova Ukraine presented its 2019 annual report on March 27. " Together we are advancing the work on confidence-building measures, integrated border management and cross-border crime, and we will certainly persevere in our joint efforts until we achieve success in all activities planned until November 2020. ", comments the head of mission Slawomir Pichor.
Hurdiyo (Somalia). Exercises at sea
Two training exercises took place on Sunday (22 March) in the area of ​​operations against maritime piracy. The boarding parties ('Marine Boarding Team') embarked on the Italian helicopter SH-90A and on inflatable boats (RHIB) of the Italian frigate Bergamini conducted a live-fire exercise against a target towed by the Spanish frigate Numancia of EUNAVFOR Atalanta. The EOD team (Explosive Ordnance Disposal) of the frigate Bergamini performed an improvised explosive device drill that ended with the helicopter retrieving an injured man by winch.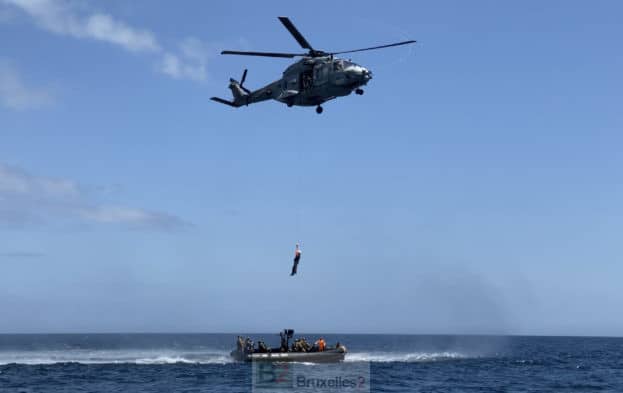 Bangui (Central Africa). infantry combat
During an eight-week 1st degree technical aptitude certificate (CAT1) training, EUTM-RCA soldiers supported FACA instructors in infantry combat training, such as zone combat urban, recognition of a crossroads, first aid in combat, etc. A ceremony marked the end of the training on March 20 at Camp Kassaï.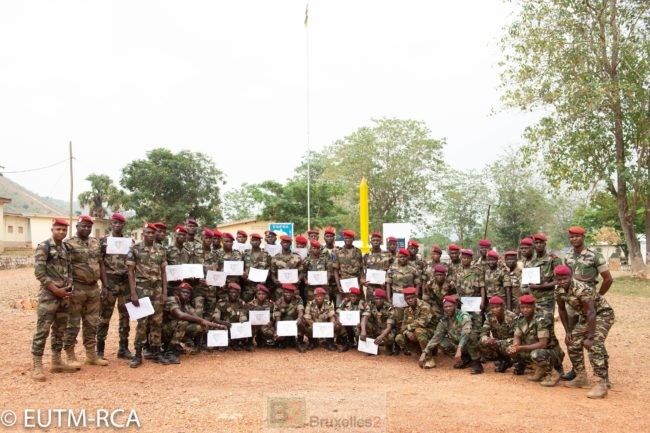 Mogadishu (Somalia). Medical training cycle
For three months, doctors from the Somali National Army will undergo training cycles with specialists from the United Nations Force Hospital (AMISOM), under the supervision of staff from the EU Training Mission in Somalia (EUTM Somalia). This medical mentorship program began on March 2 with an orientation day at the AMISOM hospital in Mogadishu.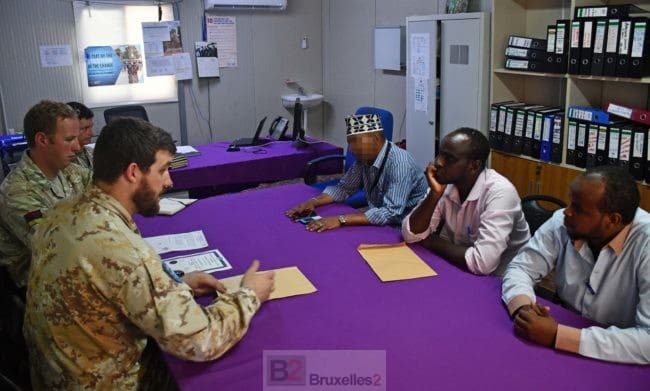 Rota (Spain). Enhanced cooperation with WFP
At the beginning of March (the 5th), a memorandum of understanding was signed to strengthen the collaboration between the World Food Program (WFP) and EUNAVFOR Atalanta. Maritime security is essential to enable humanitarian aid to reach ports and save lives.
Nablus (Palestine). Respond to mass events
19 Palestinian police officers were trained in how to handle complex operations (riots, demonstrations and sports events) ensuring the safety of people and the protection of human rights. The five-day training was delivered at the Special Police Forces (SPF) Training Center in Nablus, including by EUPOL COPPS police advisers from Portugal, Sweden and the Netherlands.
Pristina (Kosovo). Weddings despite the epidemic
Wearing masks and white gloves, two members of the 'rule of law' mission in Kosovo got married on March 28 at the Italian embassy in Pristina. " Congratulations and blessings Valentina and Hubert! We will celebrate once this is over " greets the head of EULEX Kosovo, Lars-Gunnar Wigemark on his account Twitter.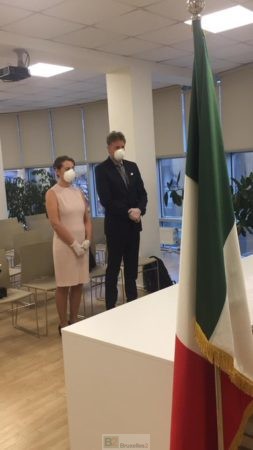 (Emmanuelle Stroesser with NGV)
Find out more