Frontex deploys 100 additional border guards as part of Evros 2020
(B2) Operation Evros 2020 is triggered. Nearly 100 additional border guards are deployed at the Greek-Turkish border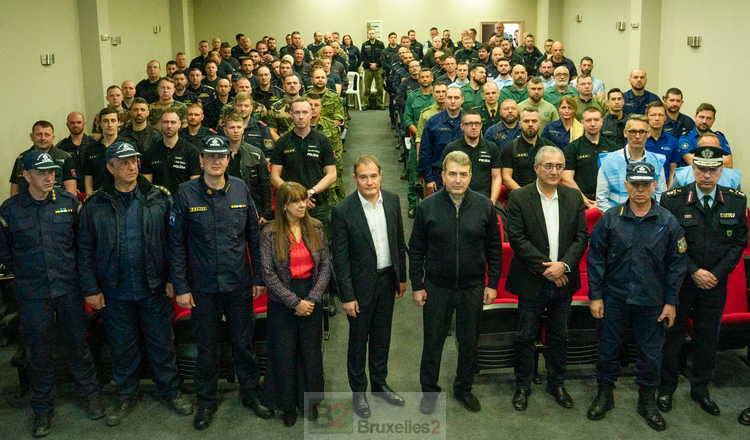 An important step
« The presence of 100 officers from all over Europe [22 Member States participate] stresses that protecting the European area of ​​freedom, security and justice is a responsibility shared by all Member States justified Fabrice Leggeri, director of Frontex, during the launch of the operation, in Orestiada, a Greek border town, not far from Edirne in Turkey. It is " an important operational step for us ».
A maritime operation currently being deployed
In addition to the land operation, Frontex also launched a maritime rapid intervention operation (called Aegean 2020). " One deep-sea patrol boat, six coastal patrol boats, two helicopters, one plane and three vehicles equipped with a thermal camera promised the President of the European Commission, Ursula von der Leyen, who came to inspect the Greek-Turkish land border in early March (read: Emergency at the Greek border. Frontex deploys a rapid intervention mission).
They are eagerly awaited. Member States are committed to providing " ships, maritime surveillance aircraft and thermal vision vehicles », emphasizes the head of the agency.
Duration of the two operations (Evros 2020 and Aegean 2020): two months minimum. They will be " extended if necessary ", we specify to the agency.
NB: Frontex already had more than 500 agents and 11 ships in Greece. Two border surveillance planes have already come as reinforcements.