Transfer of power to the European Council. Donald Tusk gives the keys to Charles Michel
(B2) The new president, Charles Michel, took office, receiving the keys from his predecessor. A handover without fanfare or balance sheet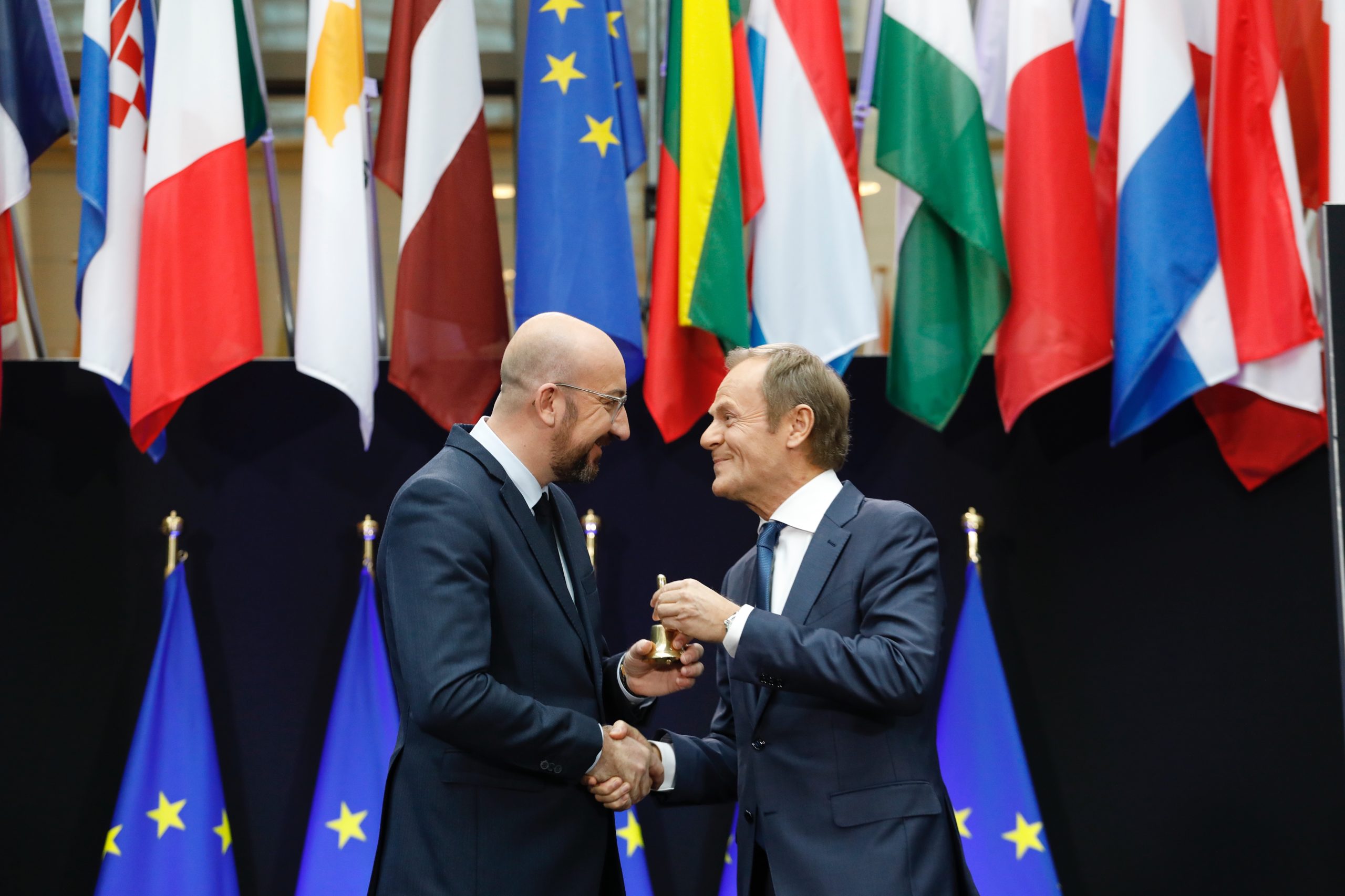 A quick ceremony
Dispatched in about ten minutes, the transfer of power between the outgoing President of the European Council, Donald Tusk, and his successor, Charles Michel, on Friday (November 29) was rapid. Two or three jokes with a few laughs, an opportunity to introduce the newcomer to the staff of the institution, but above all loud applause for the man who has undoubtedly been one of the best-known European faces over the past five years. He didn't linger. Leadership: the presidency of the European People's Party (EPP), the historical cradle of European construction, bringing together the main parties of the Christian-Democratic tendency.
From earthquake to climax, a true thriller
The Pole's tenure at the head of one of the three main European institutions followed the " recipe for a good thriller according to Hitchcock: it must start with a " earthquake and end in climax ". " From the beginning of 2015, Europe struggled under the crises: Greece, migration, Ukraine, Daesh and its terrorist attacks within our borders, and just after Brexit arrived insists the outgoing president, demonstrating the many challenges he has had to face.
The best place on earth
« Very proud "to have been able" to serve Europe ". Because this one is the best place on earth, at least until it remains a continent of freedom and the rule of law says the former Polish Prime Minister. Without naming the main countries suspected of undermining this rule of law. He is confident to leave, leaving the conduct of the seraglio in the hands of a Belgian, while he himself had received it from a Belgian. " A Belgian-Polish affair ».
Energy and positive vibes

The new president is also radiant. Having met in recent weeks at a run with all his counterpart heads of government or heads of state, sometimes at the rate of two a day, Charles Michel has " heard so many positive ideas ". There is " energy and optimism about the future of Europe ". " Today we live in peace. But we must remain vigilant ».
To be able to influence the rhythm of the world
The one who was still a former Belgian Prime Minister some time ago intends to fight so that the European Union is " at the table for [the] difficult discussions, to influence world events and protect our interests ". " We must do more to ensure our common security and defence, and guarantee our rights and freedoms ". Charles Michel took office. He is ready. " You can count on me ". And to throw at his predecessor a " good luck to the EPP. I'm sure it will be an easier job ».
Download