The war of egos threatens the von der Leyen Commission. A defense commissioner: not sure
(B2) The team making up the new European Commission rests on a precarious balance. And it will take all the skill of the new president to prevent it from capsizing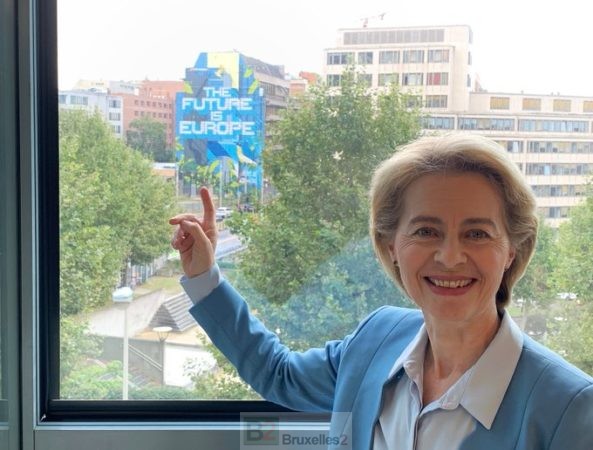 Well-tempered egos
Between those who would have liked to be caliphs instead of the caliph (Frans Timmermans and Margrethe Vestager), those who consider themselves far more intelligent than the others (Sylvie Goulard and Didier Reynders), several 'newbies' who arrive, without forgetting the former Italian Prime Minister Paolo Gentiloni, who is one of the 'real' heavyweights of this Commission, there could very quickly be a trench war, especially since the portfolios with real economic power, which all the Member States are struggling with , are not legion.
Beware of the temptation of mining
The new President of the European Commission Ursula von der Leyen will need all her tact and her authority to prevent these specialists in the Brussels sphere from carving her cruppers from behind. Those who take the former Minister of Defense for a sweet could quickly become disillusioned. Beware of those who would dare to undermine his authority or want to pursue their own policy (with leaks or small words). As of Wednesday morning, the whole college of new commissioners is going to a seminar, just to do some 'team building' and all together receive the instructions of their new chef.
A defense commissioner or not

The European Commission versus Will von der Leyen dare to put in place a commissioner dedicated explicitly to defence? Nothing is less certain according to certain elements.
A symbolic...
The temptation was strong within the European executive before the summer to have a commissioner dedicated to defense or at least to have defense in the title of his functions. In the wake of the establishment of the European Defense Fund (FEDef) – the appointment of a commissioner who at least has defense in the title of his function had a certain logic.
... countered by some serious arguments

But other arguments weigh in favor of greater discretion. Useless to make additional provocations of the Americans, finicky on the power of NATO, suspicious with respect to European initiatives such as the Permanent Structured Cooperation (PESCO) or the European Defense Fund (FEDef). At the internal level, on the right as on the left, there are also some serious prejudices against this change. Left and Green would have a serious argument against the 'militarization' of the European Commission. Sovereignists and supporters of a limitation of the Commission's powers would do well to argue that defense is a 'pure' competence of the Member States and that the European executive should not put its 'eye in the pot'. While the European Defense Fund has not yet been definitively dubbed, while the gains made in recent years are still fragile and need to be confirmed, too clear a statement could prove to be counterproductive.
(Nicolas Gros-Verheyde)