Why should the President of the Commission be appointed quickly?
(B2) If the Heads of State and Government fail today, or tomorrow, to find the future head of the European Commission, there will not be much time left to find the suitable candidate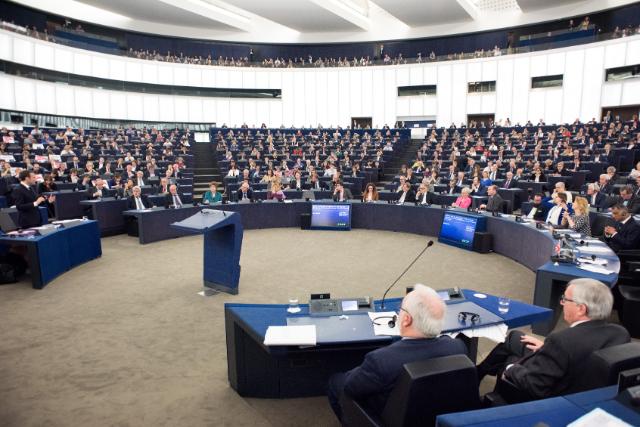 High precision machinery
The establishment of a new European leadership is high-precision machinery. And the three or four months that separate us from the end of the mandate of the current Commission (31 October) will not be too many (1). Judge it.
First step: get the approval of the European Parliament (mid-July)
Once chosen (or elected by the Chiefs), the President of the Commission is not yet inducted. An absolute majority of MEPs must approve this choice. In the current state of forces, this requires the approval of at least three of the main political groups: the right (European People's Party or EPP, of which Les Républicains is a member), the socialists (social and democrats, S&D, of which part the PS) and the liberal and democratic center (which includes 'Renaissance' or 'En Marche). The vote is scheduled for the second plenary in July (16 or 17), after a presentation by the new (or new) head of the Commission. NB: If the step is missed, return to square one. A new European Council must be convened.
Second step: assembling the team of commissioners (end of July)
Each country proposes a name, male or female, according to not very homogeneous criteria. With a patchwork of personalities from different political persuasions, with very different experiences. the new head of the Commission must manage to have a solid, competent and gender-balanced team. A work of virtuoso.
Third step: summer preparation (August)
The 26 Commissioners-designate (2) must prepare for the back-to-school hearing before the European Parliament and complete a detailed written questionnaire assessing their probity as well as their skills or their European attachment. No question of unemployment.
Fourth stage: hearings in Parliament (September)
Each commissioner is heard by "his" parliamentary committee. A great oral of the most difficult. Beware of wrong answers or nonchalant behavior. The ejection is at the end of the net. NB: if a commissioner is refused, return to steps 2 to 4, in accelerated version.
Fifth stage: the final vote (October)
The whole Commission as a whole must receive the democratic anointing, in a new vote of the European Parliament. The President of the Commission sets out his program for the next five years.
Last step: the oath (end of October)
A protocol step, the college of commissioners goes to Luxembourg to take an oath before the European Court of Justice. Delivery.
(Nicolas Gros-Verheyde)
We are not close to two or three days. Everyone has already marked July 1 on their calendar as the date for another summit should this one fail. But you don't have to drag it out any longer.
A figure that rises to 27 if we include a (possible) British commissioner.
To go further, the retroplanning of institutions deciphered: 2019, the renewal of institutions, one hell of a rubik's cube! (B2 Pro)