A very empty hemicycle on Libya…
(B2 in Strasbourg) Last session of the legislature requires, the 'goodbye' or 'farewell' are linked since Monday in the plenary of the European Parliament. Especially during voting sessions. The hemicycle then fills up. Federica Mogherini, she intervened on Tuesday (April 16) afternoon in front of almost empty bays...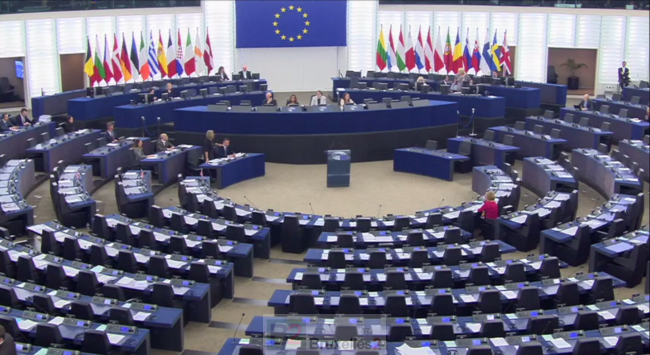 The head of European diplomacy could not help but shoot a few arrows at parliamentarians. " The hemicycle is quite empty for a last session and debates on foreign policy (1). I have more spectators than deputies she observed. "Such a serious problem [that the situation in Libya] deserves more attention from fellow parliamentarians. Sorry to say it but it has to be said asserted the head of European diplomacy. A surge of fever caused by the absence of the same (rare) deputies who had challenged her a few minutes earlier... thus no longer being there to hear her answers.
The High Representative is due to take part again this Wednesday afternoon in a final meeting of the Parliament's Foreign Affairs Committee (AFET), for a final exchange with MEPs. We bet that these will be a little more numerous...
(Emmanuelle Stoesser)
(1) The debates dealt successively with the situation in Libya, in Sudan, and on the Golan Heights and in the occupied territories.