Diving course for five Libyan coastguards in Croatia
(B2) A new training module for Libyan coastguards and sailors started last Monday (12 November). This " basic course for ship diverswas launched at the Croatian Navy Training Center in Split (Croatia).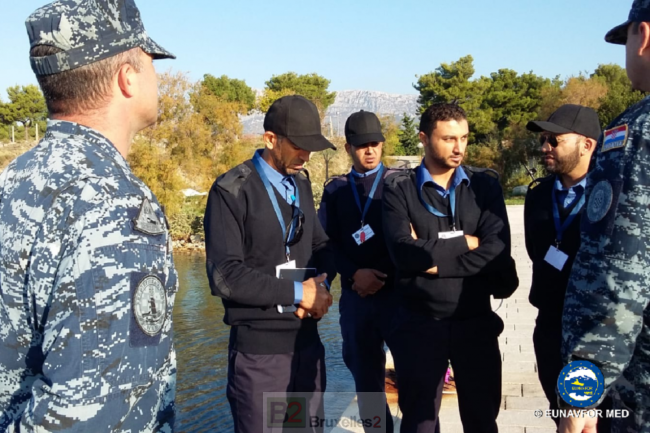 Five interns
The five trainees were selected by the competent Libyan authorities and subjected to an extensive validation process carried out at different stages by EUNAVFOR Med, the security agencies of the EU Member States participating in the Operation and international organisations.
five weeks
The course, organized by the Croatian Navy, will last five weeks. It will provide knowledge and training in diving procedures, particularly related techniques and lessons focusing on human rights, basic first aid and gender policy. The end of the course is scheduled for December 14, 2018.
NB: With this number, the threshold of more than 300 Libyan coast guard and navy personnel trained by the European operation EUNAVFOR Med will be reached, indicates the HQ of the operation.
(NGV)