Latest news from EU peacekeeping missions – CSDP (September 2018)
(B2) In the Central African Republic, it is the start of operational training for the amphibious battalion of the Armed Forces (FACA). And a small logistical feat with the reconstruction of the Zinga bridge. In Bosnia and Herzegovina, a rapid response military exercise is being conducted by EUFOR Althea.
Kassai (Central Africa). Beginning of operational training for the amphibious battalion
Since August 27, and over the next three months, EUTM RCA, the training mission of the Central African Armed Forces (FACA) will train the amphibious battalion at the Kassaï training center. 333 FACA soldiers will thus benefit from operational training, from fundamentals to tactical know-how, including the decision-making process of the General Staff. All to be operational and autonomous. This formation follows that of the whole Territorial Infantry Battalion No. 2 (BIT 2). Over the past two years, EUTM RCA has trained more than 3000 staff.
Bangui-Zinga (Central Africa). Zinga Bridge is rebuilt
The Central African engineers of the FACA, the Central African armed forces, rebuilt the Zinga bridge, transferring the Sapeke bridge from Bangui, 170 kilometers further south. This operation was carried out with the support and expertise of French military engineers from the European FACA training mission (EUTM RCA). It was inaugurated on September 22 in the presence of Ministers of Defense Marie-Noëlle Koyara, and Public Works Minister Ahamed Senoussi of CAR. This bridge will help the city of Zinga to come out of isolation, to restore traffic on the Oubangui, in short to develop trade with the DR Congo and the Congo. The operation was possible with the support of the Egyptian detachment of MINUSCA (UN peacekeeping mission in the Central African Republic), which lent trucks for the transfer of equipment.
Bosnia and Herzegovina. Realization of rapid response exercise 2018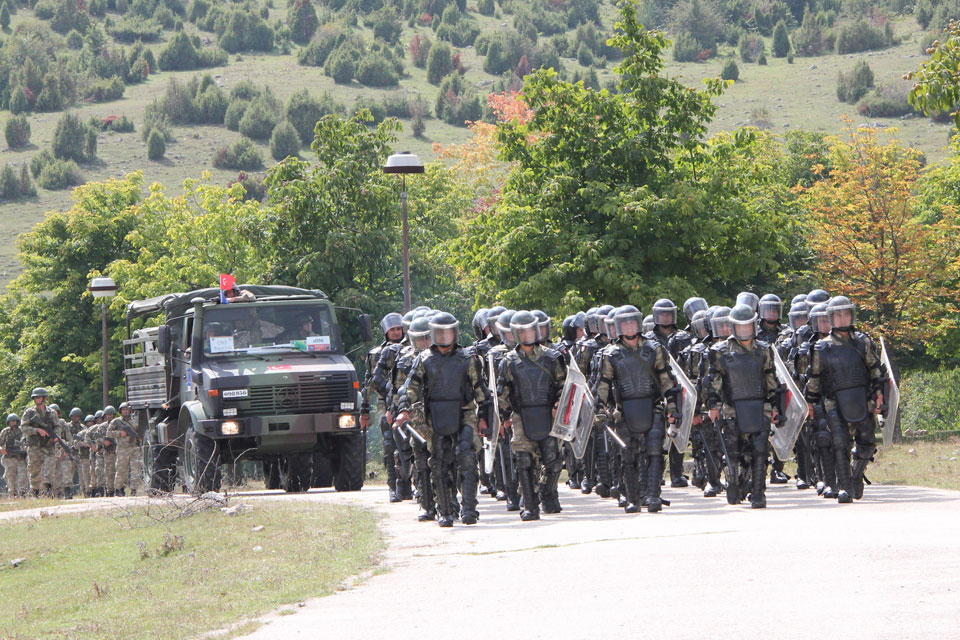 The military stabilization operation in Bosnia and Herzegovina (EUFOR Althea) organized a rapid response exercise (
Quick response 2018
) by troops from different European states — 25th Infantry Battalion from Romania, Bulgaria, Austria, Italy — with other forces — Bosnian Army, British 3rd Parachute Regiment and NATO Tactical Reserve Force in Kosovo (NFTR)… From September 3 to 7, various exercises took place such as the attack on a VIP convoy at the airport, the protection of weapons and ammunition storage sites, crowd control, the evacuation of wounded by helicopter, of buildings, the establishment of security perimeters, in particular in Pazaric, Travnik, Kula, Camp Butmir and Sarajevo. (information compiled by Amélie Pugnet st.)
(Information collected by Aurélie Pugnet st.)