Damn Salvini. When Jean (Asselborn) gets angry...
(B2) A battle between Italian Interior Minister Matteo Salvini and Luxembourg Minister Jean Asselborn. It was this Friday (September 14) during the conference on migration and security organized in Vienna by the Austrian Presidency of the EU.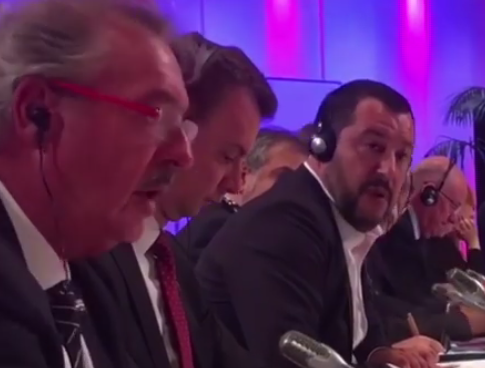 During a long speech, the Italian first contradicted " these partner'work ", especially Luxembourgish — « who say immigration is necessary because the European population is aging ».
« I have a completely different point of view. I am in the government to help our young people remake those children they still had a few years ago. And not to import the best of African youth to replace Europeans who, for economic reasons, no longer have children. They are two completely different worldviews. »
And to add:
« In Italy we need to make children, not new slaves to supplant the children we no longer make. Maybe in Luxembourg they have this need "...
Faced with this logorrhea, with racist overtones, Jean Asselborn feels the mustard rising in his nose - we hear "Come on", "dedieu", "it's abused" -. He then takes the floor to drop a sentence that will remain as one of the rare moments of truth in European public debate.
« In Luxembourg, dear sir, we had tens of thousands of Italians, who came as migrants, who worked in Luxembourg, so that you, in Italy, would have money to raise your children. Shit then! Goodbye...finally ».
https://www.youtube.com/watch?v=P1E8c7MGx9w
(Nicolas Gros-Verheyde)