Latest news from EU peacekeeping missions – CSDP (April-May 2018)
(B2) Here is the latest news on missions and operations deployed under the European Union's Common Security and Defense Policy (CSDP) peacekeeping…
Salallah (Oman). Joint exercise between EUNAVFOR Atalanta and the Omani Navy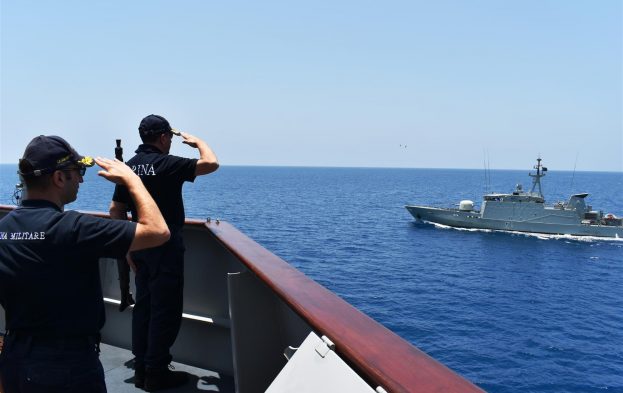 Taking advantage of a logistical stop in Salalah (Oman), in mid-April, the Italian ship of the European operation against piracy (EUNAVFOR Atalanta), the ITS Carlo Margottini, conducted an exercise with the Navy of Oman. The commander of the European force at sea, Rear Admiral Simone Malvagna, and the captain of the frigate, Order Giuseppe Lai, were received by the local authorities (the governor of Dhofar province and the head of the maritime zone in particular) to discuss the problems caused by illegal activities in this region, specifies the European operation in a communicated. Goal : " strengthen cooperation and coordination between the naval forces of Operation Atalanta and the Sultanate of Oman ". Read also: Italian takes command at sea of ​​EU anti-piracy operation
Koulikoro (Mali). End of Company Command Course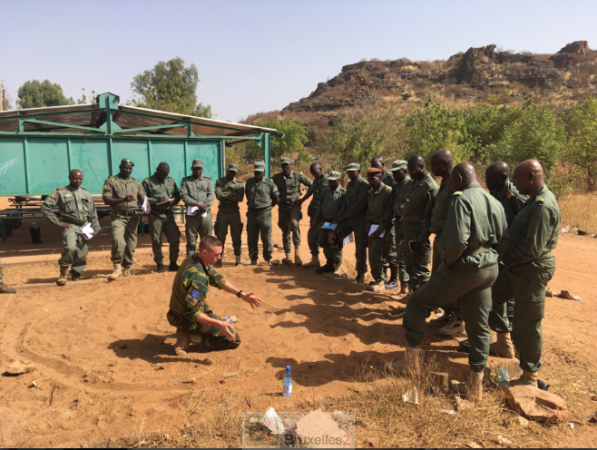 After approximately three months of courses, EUTM Mali has just completed its sixth company command training course for the Malian Armed Forces (FAMa). One of the key objectives of this course is to highlight " the importance of leading by setting a good example, and sharing difficulties and hardships with subordinates ". Among the subjects covered during these twelve weeks: tactics, intelligence, a live fire exercise, etc. (communicated)
Tbilisi (Georgia). Stress management course for seven PSDC missions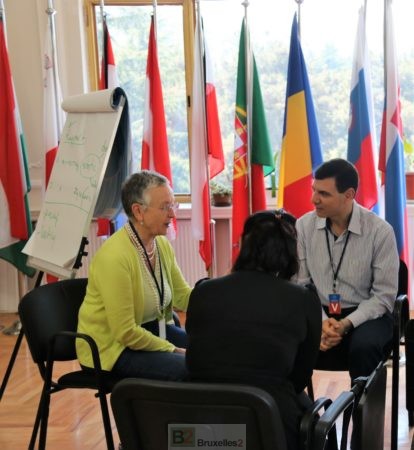 For three days at the end of April, the European Mission in Georgia (EUMM Georgia) hosted members of six other European missions in Ukraine, Iraq, Palestine, Tunisia-Libya, Somalia and Mali. On the program, training on critical incident stress management (CISM). To implement this course, the monitoring mission in Georgia partnered with theSwiss Psychotrauma Institute. This training made it possible to set up in the missions " peer support teams ", which " can then offer immediate support to colleagues who may have been exposed to a critical incident "says Gisela Perren-Klinger, one of the instructors, in the communicated.
(1) EUAM Ukraine, EUAM Iraq, EUPOL COPPS, EUBAM Libya, EUCAP Somalia, EUCAP Sahel Mali
In the Mediterranean, French and Slovenes join Operation Sophia
After the arrival of the German ship Mosel in Operation Sophia EUNAVFOR Med (read: Latest news from European missions – April 2018), it is now the turn of the French, with the high seas patrol vessel the Lieutenant of the Navy Le Henaff (F-789), and the versatile patrol boat Triglav 11, to join Operation Sophia in the Mediterranean. For the ship Slovenian, it is actually a return since the Triglav 11 was already present in the mission in 2015-2016.
In Odessa (Ukraine), the head of EUAM expresses his satisfaction
Kestutis Lancinskas, the head of the European mission of advice in Ukraine, underlined the work of the forces of order during the peaceful demonstration which took place on May 2 in Odessa, in commemoration of the fire of the building of the trade unions of 2014 (Read: Odessa is on fire. Europe calls for restraint). " What we saw yesterday [May 2] was the police showing a European approach to public order. [...] Seeing the police put into practice what we have advised, and the positive results of it all, gives all of us at EUAM immense satisfaction. ", he said in a communicated. If tensions emerged during the commemoration, they nevertheless " effectively managed by the police forces present ».
From Lviv to Uzhgorod (Ukraine), the concept of integrity and the fight against corruption put forward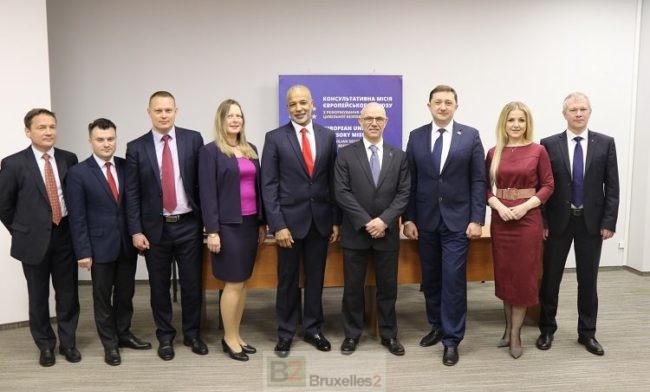 On April 16, the civilian security forces assistance mission based in Ukraine (EUAM Ukraine) launched a national program to train the Ukrainian security services in internal integrity mechanisms. This training takes place in seven regions: Lviv, Kharkiv, Odessa, Vinnitsa, Poltava, Uzhgorod and kyiv. " The aim of the training is to implement the concept of integrity as a core value of the Security Service of Ukraine » indicates a communicated of the mission. For Peter Bach, the chief of staff of the director of EUAM, " Having internal mechanisms to ensure integrity and professionalism is important for creating effective and accountable institutions that enjoy public trust ».
(Claire Boutry, St.)