Latest news from EU peacekeeping missions – CSDP (February 2018)
(B2) Shooting exercise for the Somali army, signing of a memorandum in Libya, end of the leadership course for the Malian general staff and protection of journalists at the heart of Ukrainian police training... some info European missions in Africa
Tripoli (Libya). Signing of a memorandum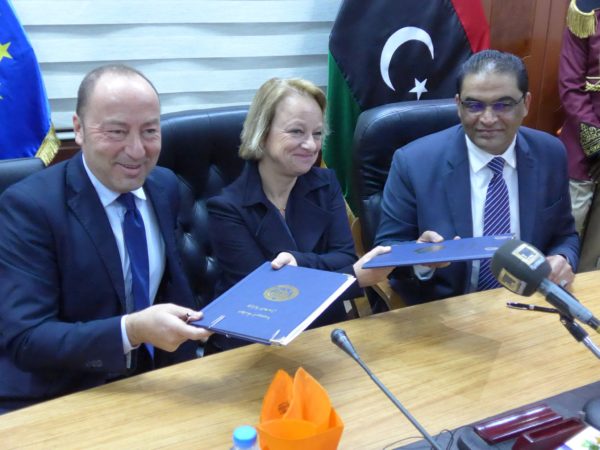 The Ministry of Justice, Mohamed Abdelwahed Abdelhameed, and the head of the European mission EUBAM Libya, Vincenzo Tagliaferri, signed a Memorandum of understanding, who are " result of close and comprehensive cooperation between the ministry and the mission ". This agreement establishes the framework for this cooperation with a view to strengthening the rule of law and justice in Libya. First step: the creation of a Criminal Justice Improvement Task Force tasked with identifying areas where improvements are possible, carrying out the necessary reforms and helping legal actors to comply with Libya's international obligations.
General Dhagabadan Training Center (Somalia). Shooting exercise for the Somali army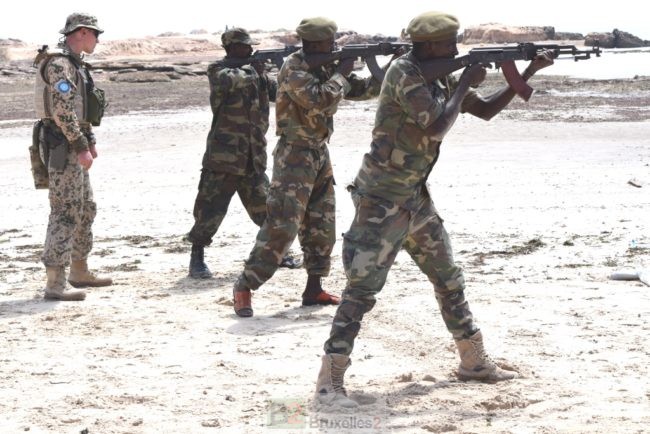 A platoon of the first light infantry had the opportunity to carry out a shooting exercise with AK-47s on February 22. It's about " first practical exercise of its kind for Somali National Army (SNA) trainees, according to the communicated of EUTM Somalia, under the watchful eye of European trainers. " The trainees experimented with shooting in different positions and their scores were really encouraging. ") On the same day, a training " Train the trainers ended after eight weeks of lessons. At Programs including: various military topics, leadership, human rights and the law of armed conflict. This training, conducted by EUTM Somalia, will allow trained individuals to become trainers in their own unit.
Koulikoro (Mali). End of the leadership course for EMIA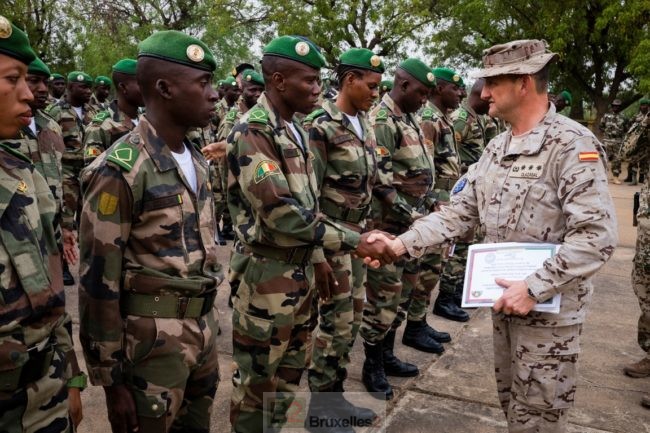 On February 13, after three weeks, the EUTM Mali training task force completed its leadership course. " This is the first time that this course is entirely carried out at the Koulikoro Training Center ". This training, which brought together 56 trainers from the task force and 173 cadets from the Inter-Army Military School (EMIA), was organized with the contribution of the Red Cross and MINUSMA. Among the subjects covered: international humanitarian law, the fight against explosive devices and first aid. These courses made it possible to complete the training of " future officers of the Malian armed forces '. (Communiqué)
Kyiv (Ukraine). The protection of journalists at the heart of police training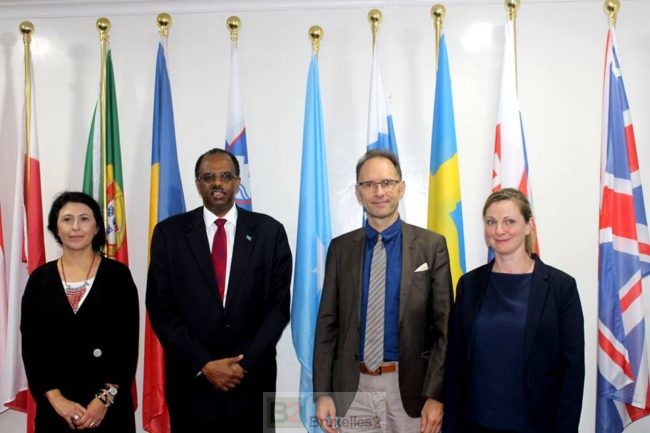 The EU Advisory Mission to Ukrainian Security Forces (EUAM Ukraine) and UNESCO jointly organized on 14 February a training course for the Ministry of the Interior, the national police and journalists; freedom of expression, with freedom of the press being a particularly persistent problem in Ukraine. Objective: to strengthen the protection of the media and their relations with the Ukrainian authorities. According to Ola Quarnstrom, EUAM Ukraine Human Rights Adviser, " it is an important training because the ongoing reform will not be possible without a free and independent media capable of overseeing and being accountable '. (communicated)
(information compiled by Claire Boutry)
Read also: Latvian chemical tanker attacked by pirates off Somalia