Georgians ensure the protection force of EUTM RCA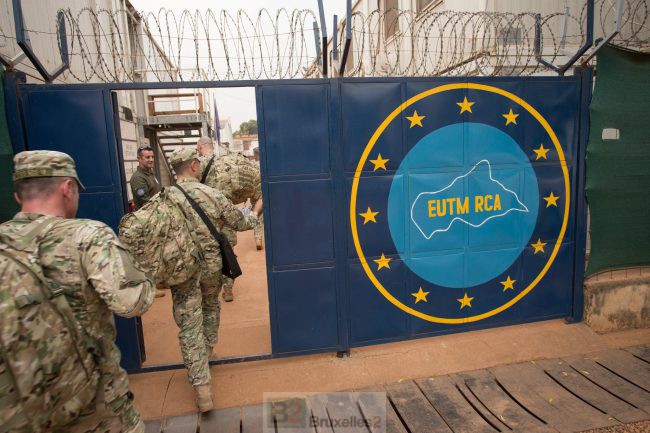 (BRUSSELS2) The detachment of Georgian soldiers arrived in Bangui at the end of January. The 35 soldiers from the 23rd battalion of the II Infantry Brigade thus constitute the second national contribution to the mission (1). Their task, as the protection force of the Central African army's European training mission (EUTM RCA), is to secure the Ucatex Moana camp, the Europeans' headquarters, but also all the movements of the members of the mission. The mandate of the Georgians is six months. This is the Caucasian country's third participation in European missions in the Central African Republic since 2014. The Georgians had already brought five officers to the HQ of the EUMAM RCA mission and, above all, a company responsible for protecting the airport of M'Poko for the EUFOR RCA mission.
Specific training before take-off
Before taking off for the Central African Republic, the platoon underwent an intensive four-week training at the National Training Center "Krtsanisi", specifies the Georgian Ministry of Defense. Particular emphasis was placed on carrying out patrols, organizing checkpoints, cordon and search operations, real fire extinguishing exercises, carrying out first aid and psychological tests.
(Leonor Hubaut)
(1) The composition (by nationality) of the mission on 1 February 2017 is as follows: France: 50, Georgia: 35, Belgium: 27 (including the mission commander), Spain: 20, Portugal: 10, Sweden : 8, Serbia: 6, Romania: 4, Austria: 3, Poland: 2
Read also: