Short meeting of the alert mechanism in Gali with Abkhazia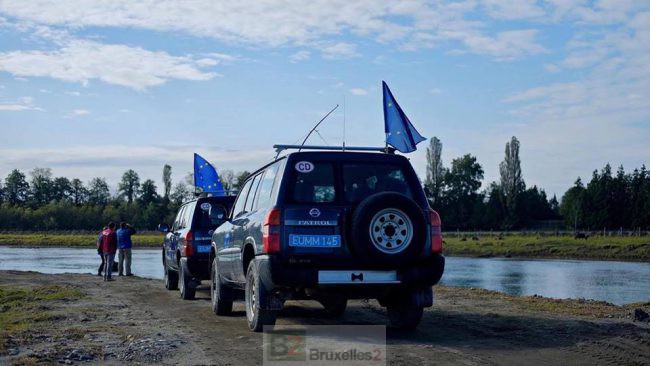 (B2) The 43rd meeting of the Incident Response and Prevention Mechanism (IPRM) – set up in 2009 within the framework of international discussions in Geneva – was held in Gali on February 22, chaired by the UN. A meeting " brief conduct in a constructive atmosphere and intended to resolve a wide variety of practical issues we comment on the European side. Participants have " continued to discuss the tragic murder of Giga Otkhozoria in Khurcha, May 19, 2016 " (read : Tensions in Georgia. One dead on the demarcation line with Abkhazia). " Modalities and subsequent stages of cooperation were also discussed.
« A long-term prisoner case was discussed at length. The announced closure of the crossing points at Nabakevi and Meore Otobaia, as well as the impact on the local population living along the Administrative Boundary Line (border between Abkhazia and Georgia) were discussed from the perspective of security and 'humanitarian action. Participants were encouraged to share all relevant information, including military activities near the administrative line, through the hotline in advance.
Regular meetings resumed with Abkhazia
The meetings of this mechanism which had been interrupted in 2014 have resumed on a fairly regular basis since May 2016 (read: Abkhazia-Georgia. Talks resume in Gali). A previous meeting (the 42nd) had thus been held on January 24, 2017. Already, the murder of Khurcha had thus been the subject of discussions, with the transfer of the documents collected by the Georgian authorities on this case; the participants also exchanged information on several other criminal cases and cases of detentions.
The closure of crossing points remains a concern
Similarly, the announced closure of crossing points on the administrative line (Nabakevi-Khurcha and Meore Otobaia-Orsantia) and earlier changes to a "border zone" in Abkhazia were discussed for the first time. EUMM Georgia then declared itself " very concerned by this announced closure, emphasizing the " negative impacts that such a measure would have on the daily lives of local residents ", especially " for schoolchildren and patients crossing [the line] for medical care ».
Information on military exercises
The participants then discussed the possibility of expanding the sharing of information on military exercises and other activities of security actors " in order to increase transparency and avoid misperceptions ". This point does not seem to have really advanced. The next meeting of the IPRM in Gali will take place on March 21, 2017.
(NGV)
Read also: