2009… When David Cameron torpedoed the candidacy of Tony Blair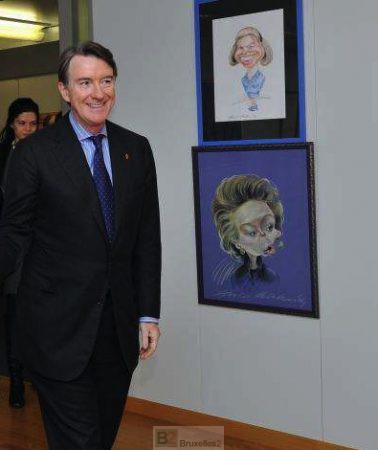 (BRUSSELS2) The way in which the Americans followed the different evolutions of the candidates (especially British) for European posts during the composition of the Commission in October and November 2009 is interesting. The opinions contained in the e-mails received by Hillary Clinton from her diplomatic adviser (revealed by Wikileaks), based on personal analyzes or press reviews are more than clear-cut and reveal a climate at loggerheads between Torys and Labour, and within Labor on the distribution of European posts…
The Tories are up against Blair's candidacy: in principle
« Tony Blair lost his chances. The Tories have mounted a campaign against him, not just because they don't want him, but because they don't want an effective EU president. notes Sidney Blumenthal (1), in a Email addressed to the Secretary of State on October 27, 2009. The leader of the opposition, David Cameron, then sided with the anti-EU branch. His letter openly calling on the Czech president not to ratify the Lisbon Treaty sounds like an open war against other European leaders. According to the Americans, in an intriguing maneuver, (the Tories) also openly refer to the name of David Miliband as " EU foreign minister if Tony does not become EU president ", this even if Miliband " denied any interest (in the job) and supports Tony ". " Part of the Tories' anti-Blair campaign, (aims) to hurt Miliband if they can.". Miliband's candidacy was, however, supported by both " Sarkozy and also by (Gordon) Brown (became British Prime Minister in June 2009) who was not opposed to it and even in favor ».
A desperate attempt by Mandelson to get the job

When it turns out that Miliband refuses to join the post, former European Trade Commissioner (and then Minister for Business, Energy and Industry) Peter Mandelson takes over, personally campaigning for his own account among Europeans. Initially, however, Mandelson had " can't wait for Miliband to take the EU post. Which would have released him the possibility of being appointed (British) Minister of Foreign Affairs ". When Miliband refuses, " Mandelson's ambition was thwarted. So he tried to grab the EU position for himself, but without any support in Europe or from Gordon (Brown) ».
Of the madness think the Europeans
« The Europeans thought he had gone mad. They remembered his bad and even strange behavior as European commissioner. When Cathy Ashton was nominated, Mandelson campaigned in the press about her lack of credits, etc. This is the beginning of a campaign which was partly based on good arguments but which will be nourished throughout the first months of Cathy Ashton from the inside: the Mandelson team, first, the Barroso team later . The High Representative has not really done much to accredit the opposite, thus facilitating the task of her detractors.
(NGV)
(1) former assistant and special adviser to President Bill Clinton. Hillary Clinton's confidant, he campaigned in the 2008 Democratic primaries and served as Hillary Clinton's unofficial adviser.