If Austria closes its borders, the cataclysm! (Jean Asselborn)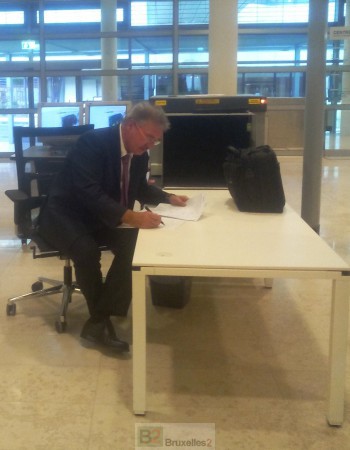 (BRUXELLES2) Last Monday, the Foreign Affairs Council dragged on the end, we are a few journalists around Jean (Asselborn), the Luxembourg Minister for Foreign Affairs. One of the finest observers of the European scene. And one of the veterans also of the European fights. It's been long enough that he practices Europe from every angle. He knows a number of springs, avatars, betrayals... or successes as well. Afterwards, he tells B2 and the journalists present what he retains from this European presidency that Luxembourg has assumed (not too badly, it must be recognized, given the circumstances).
One thing to remember from the presidency?
« The meeting where the relocation was decided by qualified majority. Fortunately Poland did not have the current government. We were shaking, it was not easy. If Poland had hesitated, it would have had a domino effect. »
What marked you?
"During this period, I also saw a lot of misery, suffering in Greece, in Lesbos, in Italy in Lampedusa. I still see about forty Sudanese or Eritreans, who had burned their fingers to avoid having their fingerprints taken. And these wires, where behind there were the men, the children, the families. They were impressive images. »
How do you view the current migration and refugee crisis?
« If this pressure is not controlled, it will be a disaster. The Austrians tell us: we are going to close. If they close, it's serious, upstream " (NB: German or Hungarian side) as downstream (Croatia, Slovenia, Balkans).
Not reassuring. It is the Schengen zone that can explode...
(Comments collected by Nicolas Gros-Verheyde)