Burkina Faso in turn hit by terrorism. Several European casualties (Maj2)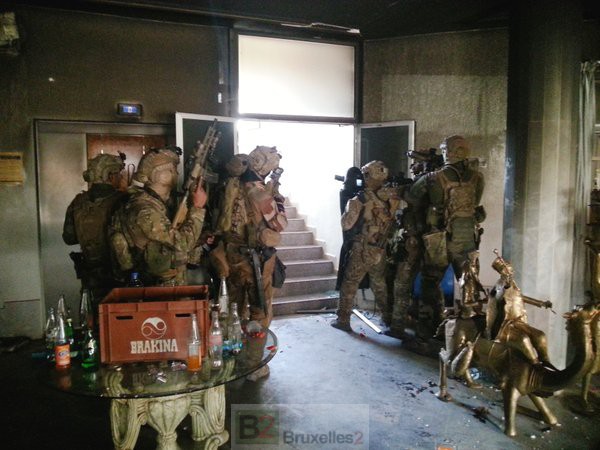 (B2) The attack perpetrated in Ouagadougou (Burkina-Faso) against several bars and restaurants frequented by expatriates (the Taxi Brousse and the Cappuccino), and the Hotel Splendid, on Friday evening (January 15) killed at least 29 people , including several Burkinabes (8 according to an initial assessment)
Among the foreign victims (*):
three

French (according to the Quai d'Orsay). Two worked for the same company, Scales, from Saint-Ouen l'Aumône (see 20 minutes). As well as the French-Moroccan photographer Leila Alaoui, seriously injured, who succumbed to her injuries
a Portuguese who lived in France (married to a Frenchwoman) and also worked at Scales.
two Swiss (the former head of the Post Office Jean-Noël Rey and a former deputy from Valais Georgie Lamon, according to the RTS).
a Dutchman (a 67-year-old man, international volunteer, according to the Dutch Ministry of Foreign Affairs).
four Ukrainians, who belong to the same family: the wife and 9-year-old son of the owner of Cafe Cappuccino, the sister and mother of his wife.
an American (a Mike Riddering missionary, who worked at Les Ailes de Refuge orphanage).
six Canadians (from Quebec).
a Libyan.
Thirty people were also injured.
Burkinabe security forces, backed by French special forces and American support (ISR – surveillance and intelligence), led the assault, freeing some 150 hostages. The technical and scientific police and the anti-terrorist sub-directorate of the national police sent elements on the spot to participate in the investigation, as did the National Gendarmerie which sent six experts from the Criminal Research Institute of the National Gendarmerie (IRCGN).
The attack claimed by the group of Mokhtar Belmokhtar (Al-Mourabitoune), affiliated with Al Qaeda in the Islamic Maghreb (AQIM) as well as that of the Radisson Blu hotel in Bamako. An attack "coordinated" with that of a convoy of the gendarmerie and the kidnapping of two Australian nationals in the north of the country," said Burkinabe Prime Minister Paul Kaba Thieba during a extraordinary meeting of the Council of Ministers. Three of the Ouagadougou attackers died on the spot. A commando who included women said Prime Minister Thieba.
« This heinous, cowardly and despicable attack will in no way affect our common determination to fight terrorism in all its forms. "said the Malian president for his part. Ibrahim Boubacar Keita (IBK)" I express my solidarity with the brotherly people of Burkina Faso and condemn with the utmost rigor this unspeakable barbarism " he added.
(NGV)
(*) Several had dual nationality, hence sometimes different counts
Read on Libération the story of the survivors
Read also:
And our file N°32: 2015 Europe facing a new wave of terrorism
(Maj) Sun 17.1 17 p.m. – National report + declaration by the Prime Minister of Burkina Faso – Tue 19.1 – death of a seriously injured person