"Stable" situation between Ossetia and Georgia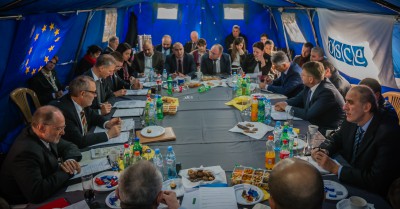 (B2) The security situation along the administrative line (between South Ossetia and Georgia) is " stable according to participants at the 60th meeting of the Incident Prevention and Response Mechanism (IRPM), which took place in Ergneti on 26 November. However, " concerns remain on the freedom of movement of local communities, especially during religious holidays, and an increase in the number of detentions.
(LB)
NB: The meeting was co-chaired by Kęstutis Jankauskas, Head of the EU Monitoring Mission in Georgia (EUMM), and Angelo Gnaedinger, OSCE Special Representative for the South Caucasus.