Violence redoubles in the Central African Republic. The ICRC calls for respect for values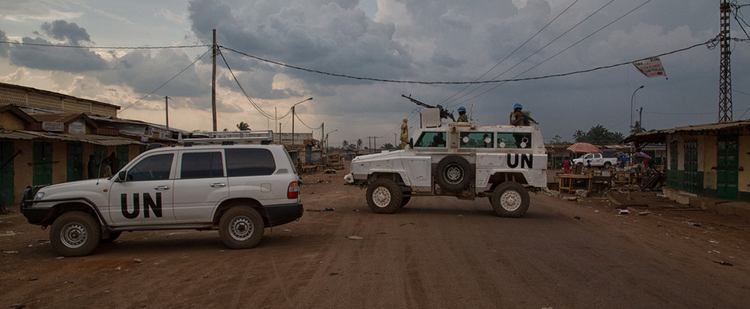 (B2) The International Committee of the Red Cross (ICRC) called on Friday (November 6) to "respect for life and human dignity". Faced with a deteriorating situation, the ICRC wanted to sound the alarm. Since the end of September, Bangui, the capital of the Central African Republic has once again been plagued by violence. It was the assassination, at the end of September, of a Muslim motorcycle taxi driver who had set fire to the powder. The escalation of violence has continued since.
The humanitarian situation is deteriorating.
« Confrontations between armed groups, inter-community violence and the multiplication of criminal acts affect all segments of the Central African population, and the humanitarian situation is deteriorating inexorably" said Patricia Danzi, regional director of the ICRC in Africa. The situation of the civilian population is critical and "since the end of September, dozens of people have been killed and hundreds more injured in Bangui" emphasizes the ICRC. At the beginning of October, a new influx of displaced persons was notified in the town of Bambari. The population was fleeing the clashes between the Seleka and the anti-Balaka "for control of the roads leading to Bambari" then wrote our colleagues from RFI. According to the High Commissioner for Refugees, today nearly 300 people are displaced within a country.
The ICRC can no longer work.
The situation is such that "staff of the International Red Cross and Red Crescent Movement are not always able to help the injured and those in distress", states the statement of the Red Cross. Furthermore "Health personnel must be protected, and the work of humanitarian workers must be facilitated in all circumstances". But the upsurge in violence does not allow civilians to reach ICRC offices or the ICRC to ensure secure access to the most critical areas.
NB: A deleterious context which could further complicate the holding of the elections scheduled for the end of 2015 and which also worries the side of the European Union. A European diplomat pointed out to B2, the "European support for the transition authorities" and recalled "there is no alternative to the organization of elections to restore constitutional order". He insists "All efforts must now be focused on stabilizing the security situation and preparing for the electoral process." From the start, the EU had called for violence against civilian populations and also against humanitarian personnel "stop immediately" in the Central African Republic. (Read Notebook (30.9.2015).).
(Johanna Bouquet)
Download the ICRC press release here).
For further :
On RFI here
Figures on the Central African Republic here
UNHCR file here