Anti-terrorism. What Europe lacks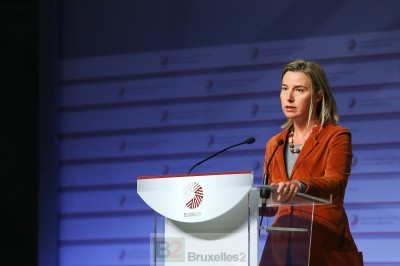 (BRUSSELS2) The attack against Charlie Hebdo, like a few months ago the attack on the jewish museum of Brussels, come to remind that there is a new wave of terrorism which is taking place, different from the previous ones (of Palestinian, Iranian, Algerian, Armenian inspiration...) but just as dangerous, even more dangerous, because it radiates within European companies and Member States (*). Despite several years of implementing an anti-terrorist strategy, and slightly more coordinated legislation at European level, since the attacks of September 11, 2001, but above all the attacks in Madrid in 2004 and London in 2005, the European anti-terrorist system suffers from many shortcomings which it is now important to fill. The political approach to new phenomena ("European fighters") is still in its infancy, even if a renewed "internal security" strategy has already been adopted (read: The European security strategy has just been renewed. Just apply it...).
Surveillance and intelligence: too fragmented
Any expert will tell you that. You can't put a policeman behind every person who has returned from Syria or Iraq (even from Afghanistan, Somalia or Mali – other areas of "jihad") or who is thinking of going there. This is impossible in terms of personnel (continuous monitoring requires the mobilization of several civil servants) as well as in terms of politics or fundamental rights. We are not going to start "policing" the words and facts of everyone. Democracy would lose part of its soul there. It could also prove to be inefficient at the operational level: too many people to monitor, too much information, too many false alarms and ultimately people falling through the cracks. On the other hand, it is certain today that in the face of certain identical phenomena – that of foreign fighters (**) in particular – the proper "screening" of "suspects is vital. The intelligence and surveillance services of the various European countries must not only exchange information but also work more together, even share the tasks and share the areas (external countries) also to be monitored. It happens from time to time. But, faced with the importance of the task - more than 3.000 people are under surveillance for having gone, thinking about it or still being there in Syria and Iraq alongside the various "Islamist" combatant movements.
Very limited coordination structures
There is indeed a coordinator of the fight against terrorism at European level, Gilles de Kerchove, who is relevant. But he has more of a political role, a useful and necessary role, and does not have a "service" around him. There is indeed a monitoring system at the European diplomatic service (EEAS), called IntCen ("intelligence" centre). But it only has a few people and its field of action is very limited. The old SitCen, the Situation Centre, set up in the early 2000s was dismantled when the Treaty of Lisbon came into force, instead of being reinforced and developed. A noticeable mistake.
No European "file"
The delicate question of the creation of a European anti-terrorist file seems inevitable. This device is called "PNR" in European jargon (Passengers Name Record = recording of personal data of air passengers). Some defenders of freedoms, such as the European Parliament, are fiercely opposed to it. Because the word "PNR" was a red flag when sharing information with the United States. There is, however, a difference here. We place ourselves at the European level, where the borders are open, and travel facilitated, with substantially equivalent legislation. The absence of a common device is as dangerous, if not more so, for freedoms than a well-framed device. It is a serious constraint for the various security services of the Member States which delay or prevent the automatic transmission of information. NB: The exchange of information had already been identified as the European weak point in the aftermath of the London attacks, read: The exchange of information, the weak link in the fight against terrorism
Prisons, "incubators" of radicalism
There is also a fundamental problem that needs to be addressed. The radicalization of some young people, or less young people, does not only start on the "field", in combat zones. It is maintained, even developed in certain circles, notably the prison environment. The prison has thus become an "incubator" of fanaticism and terrorism. This is a vital problem which has received little mention at European level but which will have to be addressed.
An immense cultural challenge
Finally, and this is undoubtedly the most difficult, because it is not only a question of technical, administrative or legislative measures, a certain state of mind must be changed. To have another cultural approach both to the Muslim world, to the integration of certain young people who have only a distant relationship with religion, but also to mutual knowledge. " This cultural challenge will be at the heart of our activity in Europe as well as with the other countries of the Arab world and the Gulf, but not only. We must also associate the countries of Africa and Asia" explains Federica Mogherini, interviewed by B2 in Riga. The High Representative of the EU for Foreign Affairs, who knows what she is talking about. The relations between politics and religion were the subject of his thesis developed within IREMAM, the Institute for Research and Studies on the Arab World and the Mediterranean, in Aix-en-Provence.
The risk of a vicious circle within European society

"You have to separate the two concepts: the word terrorism and the word Islam. No religion can be used to do such cruel or inhuman acts explains Federica Mogherini. It is necessary " to prevent young Europeans — because they are European citizens (who find themselves involved in the attacks) — finding some reason, which we cannot imagine, for carrying out terrorist attacks which make no rational sense ". The danger is not slight. " This could start a very dangerous vicious circle," she warns. "A vicious circle, of which we are all aware and that everything must be done to prevent.
(Nicolas Gros-Verheyde, in Riga)
(*) I am not mentioning here the "nationalist" movements (IRA, ETA…) which had a national breeding ground and objectives (generally) limited to the geographical level.
(**) We commonly speak of "foreign fighters" – a terminology derived from English foreign fighters – In fact, it is more "European fighters" that should be mentioned.
To go further – on the Club: