Iran, dangerous power or misunderstood country?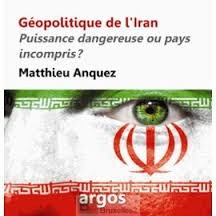 (BRUXELLES2) For those who want to understand Iran a little more finely than what one can usually read about it, this little work which is between a paperback in its format and an educational essay in its tone and his presentation, should be read first. Written by Matthieu Anquez, analyst at the CEIS firm and specialist in nuclear proliferation, it demystifies this power of the "mullahs" as it has often been called, reviewing its geography (primary point!) and its history, its peoples, its culture, its economy, domestic policy and foreign policy. Iran is a large country, placed at the confluence of several civilizations. And he wants to play his part. It is by understanding this country (wrongly called "Persia") and its deep springs that we can grasp its political developments and procrastination, as well as some of its constants, in particular the nuclear program…
A complex government system
Iran obeys a governmental system, which could be described as refined, superimposing a fairly classic democratic system, which is close to the Fifth Republic (President of the Republic elected by universal suffrage, no Prime Minister), with a double "revolutionary" and "religious control device that freezes Iranian society. All this often leads to blockages or even contradictions, the Leader of the Revolution (today Khameini), the President of the Republic (today Rohani), the judiciary and the other supervisory bodies not always sharing the same views in terms of internal reforms and foreign policy.
With Europe, a relationship made up of mutual admiration and mistrust
With Europe, Matthieu Anquez traces " old and complex relationships, marked by mutual admiration and mistrust". Administration " for the model of technological, political and philosophical success that seduces certain Iranian elites for whom only the imitation of Europe would allow Iran to regain its place in the Middle East". But at the same time distrust of a " European supervision which repeatedly provoked nationalist reactions, starting with the constitutional revolution of 1905-1911 against the British quasi-protectorate… and, lastly, the Islamic revolution. Relations between Europe and Iran were "very tense" throughout the revolutionary period "until the death of Khomeini". In the 1990s, a "critical dialogue" began with Iran, notes Mr. Anquez. "Europe, and especially Germany, is becoming Iran's leading economic partner." Ahmadinejad's election – and tensions over Iran's nuclear program – are once again souring relations. " On the nuclear issue, the European Union plays the role of mediator but comes up against the intransigence of the Iranian president. Mistrust has again replaced trust. » business relationships" go on as best they can ". But " handicapped by the political weakness of the European Union, many chancelleries adopted a wait-and-see position, hoping that Ahmadinejad's successor would have a more pronounced spirit of dialogue". The new posture adopted by President Rouhani " raises many hopes, even whether the Europeans now expect concrete gestures in the Iranian nuclear program ».
(Nicolas Gros-Verheyde)
(Editions Argos, 168 p., 13,90 euros – embellished with many boxes and many maps or graphs which facilitate reading)