Europe must have strategic autonomy (Michel Barnier)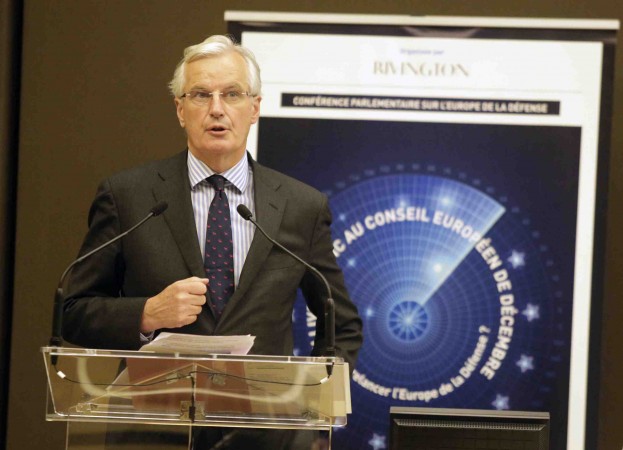 (BRUSSELS2) Event at the European Commission today. For its last meeting, before the summer break, Commissioners Tajani (Industry), Barnier (Internal Market) led by President Barroso present a communication on a subject which is not used to much debate, in the upper floors of the Berlaymont (where sit the commissioners). We met Michel Barnier shortly before. Here in a few sentences, how we can not summarize this text, but situate its importance (a paper published in Ouest-France this morning).
• Today you are presenting a communication on the defense industry, why is this important?
Europe is not just a big supermarket. It must be a human and social community, living together. And it must be a political power. Europe's political power must be built. And it goes through foreign policy and defense policy in particular.
• Does this mean changing your state of mind?
Yes. Europe must emerge from naivety. A new common political will is needed from Europeans with regard to their own security. There are a number of sensitive topics such as geolocation, cloud (virtual storage), key technologies and sensitive materials that we should not be subcontracting or dependent on China, Russia or others. We must be autonomous and independent. Europe must equip itself with a culture of strategic autonomy.
• What do you offer concretely?
We propose in particular to reflect on the critical capabilities that Europe should equip itself with. For example, hospital ships, means for cybersecurity, strategic transport aircraft (NB: useful in Mali for Operation Serval), Canadairs forest fires), boats capable of pumping oil on the high seas in the event of a disaster... There is no shortage of examples where we can do better, with less money, together! The Commission is ready to support a political decision to pool capacities.
(Nicolas Gros-Verheyde)