An anti-piracy force in the Gulf of Guinea?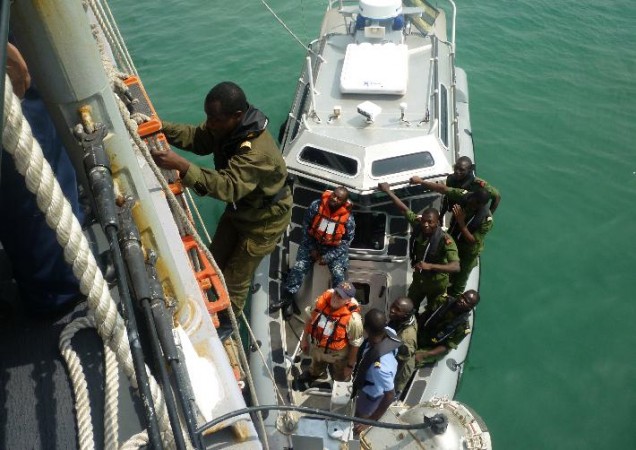 (BRUSSELS2) The West African States want to organize themselves in the face of the threat of maritime piracy which today has accumulated a greater number of attacks than those carried out in the Indian Ocean. Meeting in Yaoundé (Cameroon), the leaders of ECOWAS (West), ECCAS (Central Africa) and the CGG (Gulf of Guinea) approved a series of common documents but above all launched an appeal for international aid and to African cohesion.
A call for an international force
As summarized by the Ivorian President, Alassane Ouattara. " I invite the international community to show a lot of firmness in the Gulf of Guinea, as was the case in the Gulf of Aden, where the presence of international naval forces has made it possible to considerably reduce acts of maritime piracy." did he declare. Because the economic consequences are serious. A call supported by several heads of state such as Chadian Idriss Deby and Cameroonian Paul Biya, the host of the Summit. Each called for a sharing of the efforts and actions of African States. Deby even going so far as to suggest that Africans should equip themselves with a " maritime component of their standby peacekeeping forces.
The Yaoundé Code of Conduct
In Yaoundé, the twenty Heads of State from Central and West Africa pledged, in a "Political Declaration", to fight against transnational organized maritime crime in all its forms in the Gulf of Guinea. They also approved a "Memorandum of Understanding" on maritime safety and security as well as a "Code of Conduct" concerning the prevention and repression of piracy and armed robbery (equivalent to the Djibouti code signed for East Africa in 2008). " The validation of these documents will make it possible to establish a concrete basis for carrying out joint operations between the two regional economic communities. ", estimated the President of the ECOWAS Commission.
Economic consequences
It's time. "Crime in the Gulf of Guinea threatens the circulation of refined hydrocarbons and valuable goods, limits investments and inevitably leads to an increase in insurance premiums with the consequences of serious socio-political crises linked to the increase in the price of basic necessities. » explained A. Ouattara.
Nb: According to the International Maritime Bureau (BMI), in 2012, at least 966 sailors were victims of attacks in the Gulf of Guinea and the cost of the goods stolen by the pirates is estimated between 34 and 101 million $.