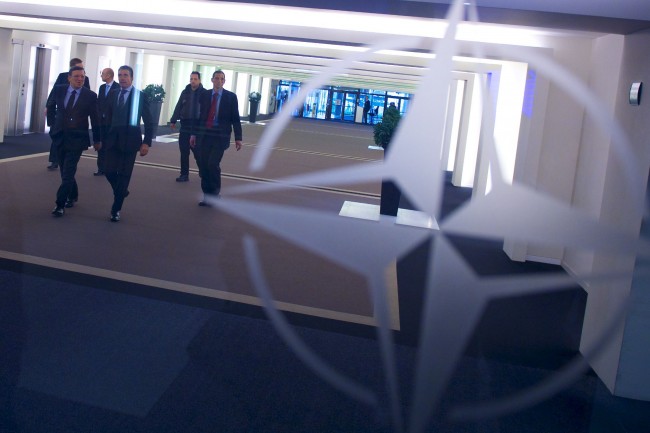 (BRUSSELS2) Nothing extraordinary, we swear to NATO, this kind of dialogue is one of those regularly held between NATO and the European Union to discuss subjects of common interest.
Between the Dane and the Portuguese, both center right, and supporters of a strengthened transatlantic link, the current seems to have passed. And this is not the first time.
For Anders Fogh Rasmussen, the message is clear: he wants to be present and associated with all the stages of the work started by the "27" of the European Union on European defense which should lead to a summit meeting at the end of December. And he is also present in Dublin this Tuesday and Wednesday (12/13 February) for the informal meeting of Defense Ministers. A desire to affirm its organization, the Atlantic Alliance, as the heart of all its reflections. The contribution of Europeans to Afghanistan was also discussed. To the $4,1 billion already committed or which should be until the end of 2015, General Allen, who has just finished his functions at the head of the FIAS/IFAS, speaks today of an additional commitment of $2 billion , for the three additional years, as he confided in an interview with Le Monde (February 6).
Of course, one cannot help but think that the personal ambitions of the two men for after 2014 are perhaps not absent from this interview. Anders Fogh would probably see himself bounce back on the European side, why not in place of Herman Van Rompuy for example. As for José-Manuel Barroso, he is looking for a future and polishing a man for whom defense issues are not entirely foreign. Follow my gaze...