The Belgian Chief of Staff slams the door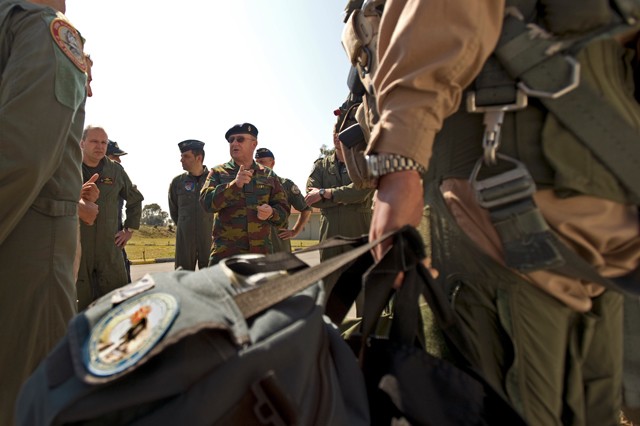 (BRUSSELS2) It is now official. General Charles-Henri Delcour slams the door as Chief of Staff of the Belgian forces and very officially tendered his resignation to the Prime Minister, Elio Di Rupo, as related by the Flemish daily De Morgen.
A resignation "held" until then
This is not a total surprise for those who follow the Belgian Defense closely. Between the Minister and his Chief of Staff, the agreement was far from perfect. According to our information, the Chief of Staff had already proposed his resignation a few months ago – or at least had spoken about it in a sufficiently precise manner for it to be taken very seriously. But the political state of the country – with a provisional government – ​​had postponed this decision. The differences abounded. The successive budget cuts such as the equipment of the army and an ever more sustained commitment at the international level had been as many occasions to display, more or less discreetly, there were a number of subjects of friction. The policy of appointing general officers was the final straw that made an already full vase overflow.
Equipment, commitments abroad, the reasons for dissension were not lacking
A year ago, we also remember Delcour's bloodshed protesting against the decisions which no longer allowed the army to maintain its high operational level, according to him. Several notes then "leak" in the press. The Flemish daily De Standaard echoes this in particular. The weakness of investments and of the Belgian budget is mentioned bluntly. As well as some choices. The equipment of a mine hunter at the expense of army vehicles is criticized.
The deployment of troops abroad, which cannot be sustained at such a sustained pace, is also under the magnifying glass of the boss of the armies who, apparently, has not really digested being presented with the fait accompli of the commitment in Libya. In the process, the Chief of Staff proposes to end the engagement in Lebanon (Finul II) and in Congo (with the provision of a C-130 from Monusco). This last decision will be "rejected" by the Council of Ministers; as well as its proposal on Lebanon, the Belgians withdrawing part of their forces and refocusing on mine clearance.
NB: as everything is political in Belgium, especially at a high level of appointment, unlike the political spectrum of Minister CD&V (Flemish Christian Democrat), the French-speaking PS did not carry the odor of sanctity either Staff which bore the full weight of a restructuring – removal of bases, reduction in staff, refocusing of missions.