German judge tempers transfer of pirates to third countries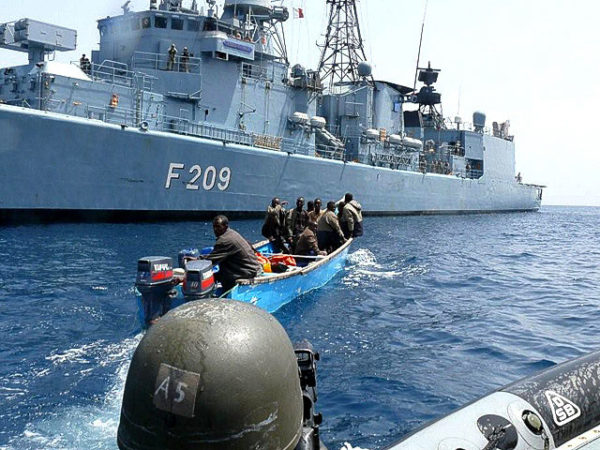 (BRUXELLES2) New legal thunderclap in the prosecution of pirates. This time from Germany. The Cologne administrative court ruled on Friday (November 11) that the conditions under which certain pirates were handed over to Kenya by the German navy were illegal, as reported by my colleague from Augergeradeaus.
Arrest by the German frigate
The plaintiff and his eight associates had been arrested by the Rhineland Palatinate - with the help of the American ship USS Monterey - after the attack MV Courier, a German container ship, on March 3, 2009. The first ship intervened within the framework of the European anti-piracy operation EUnavfor Atalanta, the second within the framework of the American coalition CTF 151. investigation but very quickly dropped the charges. The suspects were then landed in Kenya under the transfer agreement signed with the European Union. After a trial, they were released by a High Court judge a year ago in November 2010.
Two-step judgment
The judgment of the court is at two levels. On the one hand, he considers that the conditions of his arrest by the German Navy are legal, in accordance with international law and German law (the Basic Law). An interesting point because it was not entirely obvious if we recall the debate in Germany on the possibility of arrest on the high seas by the military. On the other hand, consider the judges, the transfer of the applicant to Kenya was not entirely in conformity. Because the assurance of decent conditions of detention in Kenya was not guaranteed; the country has not yet given the European Union this assurance.
What should we conclude from this ?
This judgment can be interpreted in two ways. Either we consider that it is a new blow for the transfer to other countries of suspects. Either it is considered that it is only a strict interpretation of the law, in the specific case, without being able to extend it to all other cases. Kenya's guarantee insurance being an intrinsic part of the EU-Kenya transfer agreement, any transfer carried out without this assurance risked being null and void. We remember that during the discussion of this agreement, several countries - Germany was one of them (if I remember correctly) - had insisted on the necessary respect by the countries receiving the suspects of adequate conditions of detention and of respect for human rights. I will go for this last analysis while waiting to have other more complete elements.
A stop in any case to dissect closely while opens in Paris in a few days on Tuesday, the first trial held in France for Somali pirates, for the so-called Carré d'As affair. Trial which should however be held behind closed doors because one of the suspects is a minor.