The evacuation of Europeans from Libya, the operation is accelerating (maj4)
The evacuation of Europeans from Libya is accelerating. The time is no longer to procrastinate and reassuring messages. After Austria, Portugal and Greece, which were the first to be mobilized, several European countries have now decided to use major resources and to send military resources to support the civilian resources used, or even ships.
The situation is difficult. According to Italian information, received on Tuesday (22 February), Benghazi airport is currently impassable. "The runways in Benghazi were damaged during the clashes and planes cannot land."
The principle is to take nationals as a priority, but also Europeans or even other nationalities if there is room. The whole being coordinated at European level on the one hand between the persons in charge of consular affairs on the spot, on the other hand in the capitals but also in Brussels and Eindhoven.
Details of the means committed and repatriations carried out
About ten countries are participating in the operation. At least twenty aircraft (including 14 military) and 9 boats (including 6 soldiers) are mobilized.
Austria : a committed C-130, with 2 crews allowing to carry out reliefs has been prepositioned in Malta. After some delays, a first rotation of the Austrian C-130 aircraft made it possible to evacuate 62 nationals (including 9 Austrians, Germans, French and Dutch) from Monday to Tuesday night to Malta.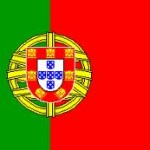 Portugal : a mobilized C-130. A rotation carried out between Tripoli and a NATO air base in Italy, repatriated 114 people (including 80 Portuguese +34 of all nationalities working for Portuguese companies or the UN). A second rotation is expected to take place on Tuesday
Greece : two C-130s were mobilized and received a landing authorization (finally) on Wednesday, to repatriate from Tripoli, Greeks and Cypriots. Greece has, above all, chosen the sea route. Two high-capacity ships to repatriate not only Europeans but also Chinese. A third merchant ship, the "Minerva Antonia", took the direction of the port of Ras Lanuf (where there is a petrochemical complex) near Sirt where he is due to arrive on Wednesday. Greek ships transiting through Alexandria were also instructed to assist the return of the Egyptians.
France : 3 Airbus A-340 and A-310/300 aircraft were mobilized and sent to Libya. A first Airbus A-340 from the Esterel squadron left early Tuesday afternoon, followed by a second, made a first rotation between Tripoli and Paris. In contrast, an A-310 was denied landing and had to turn back.
Germany : A special Lufthansa plane leaves for Tripoli and 2 Transall (capacity of around 60 seats each) are mobilized. "This is the last chance to return," warns Foreign Minister Guido Westerwelle. The government is also considering the use of the seaway. (Updated) The three planes were thus able to repatriate, on Tuesday, 350 German and European nationals. Of this number, 74 were repatriated by the military Transall: 47 Germans and 27 nationals of 15 nationalities, a Bundeswehr spokesman told 'B2'.

Italy : A special Alitalia plane left for Tripoli. A C-130 is mobilized for Benghazi. An electronic listening vessel was dispatched to the area. And a second ship, the missile destroyer Francesco Mimbelli (D-561), with a crew of 350, will be sent. Two Navy corvettes, the "Chimera" and "Phoenix", are already patrolling the Strait of Sicily, as part of the European operation "Hermes" of Frontex, to prevent illegal immigration.
Netherlands : a based KDC-10 took off from Eindhoven, destination: Tripoli, capacity: approximately 150 seats. A ship was also diverted to Libya. The Hr Ms Tromp, was on her way to Somali waters to take part in the NATO anti-piracy operation (Ocean Shield), she was in the Red Sea, when she received the order to turn back, to cross the Suez Canal and coming into Libyan waters. It is expected for Friday, thus allowing evacuation by sea if Libyan airspace is closed. THE Hr. Mr. De Ruyter, the current flagship of Ocean Shield, will therefore remain in operation longer.
UK : the foreign office announced on Tuesday the dispatch of a special plane to Tripoli. And the frigate HMS Cumberland, who is returning from a mission in the Arabian Sea (in particular protection of the Iraqi oil terminal of Al Basra) and in the Gulf of Aden (anti-piracy for the CMF) received the order to head for the "libya international waters", to be ready"to come to the aid of the British if necessary". This will be his ultimate mission... He must indeed return to his home port in Devonport to be disarmed.
Ireland : two planes were sent on Tuesday evening to the island of Malta, a Learjet and a Casa to evacuate its citizens.
Spain : the government decided on Tuesday evening to send an official plane to repatriate its citizens.
The other countries also send resources.
La Turkey chose the sea route to evacuate its nationals after initially sending planes. Turkish Airlines is waiting for the green light from Tripoli to schedule additional flights. In the meantime, two Istanbul Ferry Lines boats (MF Orhan Gazi, MF Osman Gazi), with a capacity of 1500 people each (slightly more than normal), left Benghazi on the morning of February 23. They are escorted by a Turkish navy frigate, according to the (well-informed) Turkishnavy site. Additional means will be used. Three other ferries (including a military one) are due to arrive in the port of Derna and Sirt on Thursday. Of the 25.000 Turkish nationals in Libya, 1083 had already been repatriated on Tuesday, Deputy Prime Minister Cicek said.

The Ministry of Emergencies Russian sent four planes to Tripoli, with a medical and psychological support team: an Ilyushin Il-76TD which landed in Tripoli on Wednesday at 21 p.m. repatriated "30 Russians and several foreigners" to Moscow, an Ilyushin 118M, a Yakovlev Yak-62 . As well as a 42-person ferry from Montenegro which will take care of Russian, Serbian and Turkish citizens who work for the RSZ railway company.
NB: in view of the abundance of news, all information on military maritime resources and European coordination have been grouped here:
Read also: