Europe mobilizes its military forces (summary) (maj2)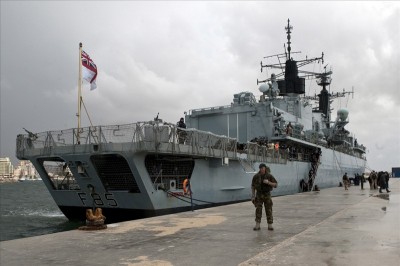 (updated Sun Feb 28, 23pm)
European countries have currently mobilized several military resources to carry out the emergency evacuation of European and other nationals from Libya.
According to an initial provisional assessment, I identified 22 military or official aircraft (C 130, Transall, C-27J, Airbus A-340, A-310), some of which have carried out several rotations. There is also 14 military ships (destroyers, frigates, listening ships, supply ship, support ship) carrying the pennant of one of the countries of the European Union.
More than ten EU countries are thus taking part in military support for the evacuation "operation" (Austria, Portugal, Greece, Netherlands, Italy, France, Germany, Spain, United Kingdom, Romania, Bulgaria…). It is also necessary to mention the means of NATO (Turkey), with 2 ships. And add civilian resources: many ferries are mobilized (Greece, Germany, etc.).
It is therefore a "small" armada which is in the process of being deployed. Europeans carrying out the work of protecting and safeguarding civilian ships not only on their behalf but also for other means deployed by other countries (China, South Korea, India, etc.).
Read also: