Europe contributes 47 million for AMISOM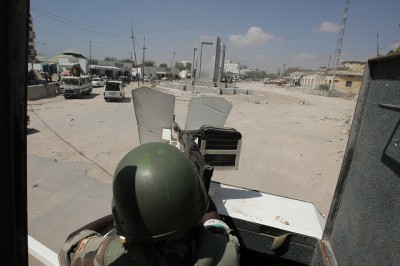 (BRUSSELS2) The European Commission today confirmed its support for the African Union Mission in Somalia (AMISOM) with an additional €47 million to the African Union under the "Support Facility for Peace in Africa" from the European budget. Since 2007, the EU will have contributed €142 million in 4 tranches. Essential support for Cathy Ashton, the EU's chief diplomat: "AMISOM remains a crucial cog in the wheel to avert a further serious deterioration of security in Somalia. It has demonstrated that it is essential to the creation of the minimum security conditions required for dialogue and reconciliation in Somabind." A welcome aid at a time when AMISOM must increase in power (the African Union having decided to send reinforcements (1)) and when the Islamic militias redouble their efforts to ensure a total takeover of the Somali capital, Mogadishu .
Note that: EU aid to AMISOM transits through the African Union. It covers the main costs generated by this mission, in particular the pay of peacekeeping troops, the salaries of civilian staff as well as medical and transport costs.
(Nicolas Gros-Verheyde)