First consultations for an EU coastguard mission in Yemen and Djibouti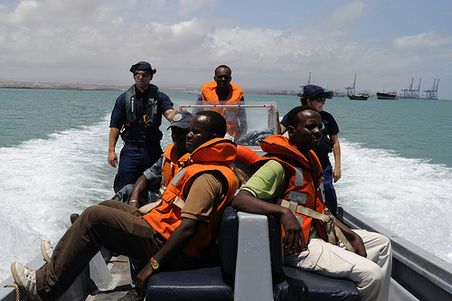 (B2) It's not done yet! But we are progressing... slowly.
In Luxembourg, the foreign ministers of course extended the European anti-piracy operation Atalanta for two years (1). But they also had a discussion with Rear Admiral Hudson about the results of operations and future developments. Among these, a "coast guard" mission in the neighboring countries. To be more exact, the "building regional maritime capacity" in the Horn of Africa, according to the official terminology.
Exploratory mission in Yemen and Djibouti

An exploratory mission thus went to Yemen and Djibouti. Two riparian countries, one of which will host the training and documentation center (in Doraleh, Djibouti), the other the information sharing center (in Sanaa, Yemen), initiatives supported and financed by the International Maritime Organization, Japan and the European Union. The return is "very positive", according to my information. The governments of Yemen and Djibouti are "requesting" that the EU strengthens its cooperation in this area and are ready to cooperate for this. Now it remains to be determined how this can be articulated with the various bilateral initiatives initiated locally by third countries (United States, Japan, etc.) such as certain Member States (France in particular). Hopefully it will go faster now!
A file that drags on, on the European side

It was, in fact, in July 2009 that the Ministers agreed on the need for such a mission (2). A document on a possible action of the PeSDC is drawn up and presented in December (3). And discussions are starting in the working groups (CIVCOM and the political-military group). The COPS has requested additional studies, in particular to clarify the scope of an action under the PESDC and to delimit its tasks with other EU instruments (some states are not keen on a new PeSDC action).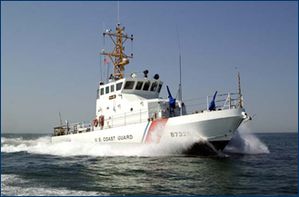 Yemen strengthens its device, with the help of the Americans
In Yemen, the government has declared that it wants to establish a line of surveillance of its coasts which stretch over more than 2000 km, from the Red Sea to Oman. It thus plans to set up a coast guard base in Hadramout, the most easterly province of the country, which will make it possible to complete the system planned last September to establish anti-piracy centers in the port cities of Aden and Mukkhala in the Gulf of Aden and Hudeidah in the Red Sea.
This reinforcement is supported by the Americans who - within the framework of their program foreign military sales (FMS) program - have already delivered 20 coastguard vessels to Yemen and are preparing to deliver two more, ordered from the American shipyards Bollinger at a cost of $28 million (delivery expected in 2011).
Read also: