The anti-aircraft frigate Jean Bart deployed in EU Operation Irini off the coast of Libya
(B2) The French ship Jean Bart (D-615) has, according to our information, since Monday (4 May) joined EUNAVFOR MED Irini, the EU operation in charge of monitoring the arms embargo off the coast of Libya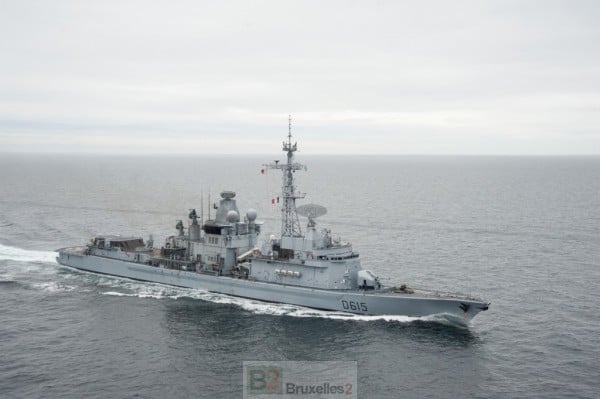 This anti-aircraft frigate (Cassard-class) will patrol through the Central Mediterranea. Its reconnaissance and detection capabilities will help to prevent the risk of instability in the region, in cooperation with the other resources deployed by the European partners", the Armed Forces Staff explained.
It is thus taking over from the stealth light frigate Aconit (F-713), La Fayette class, which temporarily assisted the European operation during its route in the Mediterranean Sea.
The Jean Bart was engaged between July and November 2019 in the Indian Ocean, under the control of Alindian, the admiral commanding the French fleet. Her record at the time included patrols for drug seizures, presence and patrol missions in an area stretching from the Persian Gulf to the north of the Arabian Sea and, above all, surveillance of maritime activity in the very sensitive Strait of Hormuz, a vital corridor for the transport of oil produced in Arab countries, which was the subject of increased tension at the time between Iranians and Euro-Atlantic countries (USA, United Kingdom, etc.). In passing, he had trained several navies from the region (Qatar, Oman, United Arab Emirates).
(Nicolas Gros-Verheyde)
Read also : L'opération Irini bientôt opérationnelle (v4)