Third wave of PESCO projects: more 'high tech'. The list (exclusive)
(B2 – Exclusive) Defense Ministers must endorse next Tuesday (12 November) thirteen new projects they intend to carry out under permanent structured cooperation (PESCO)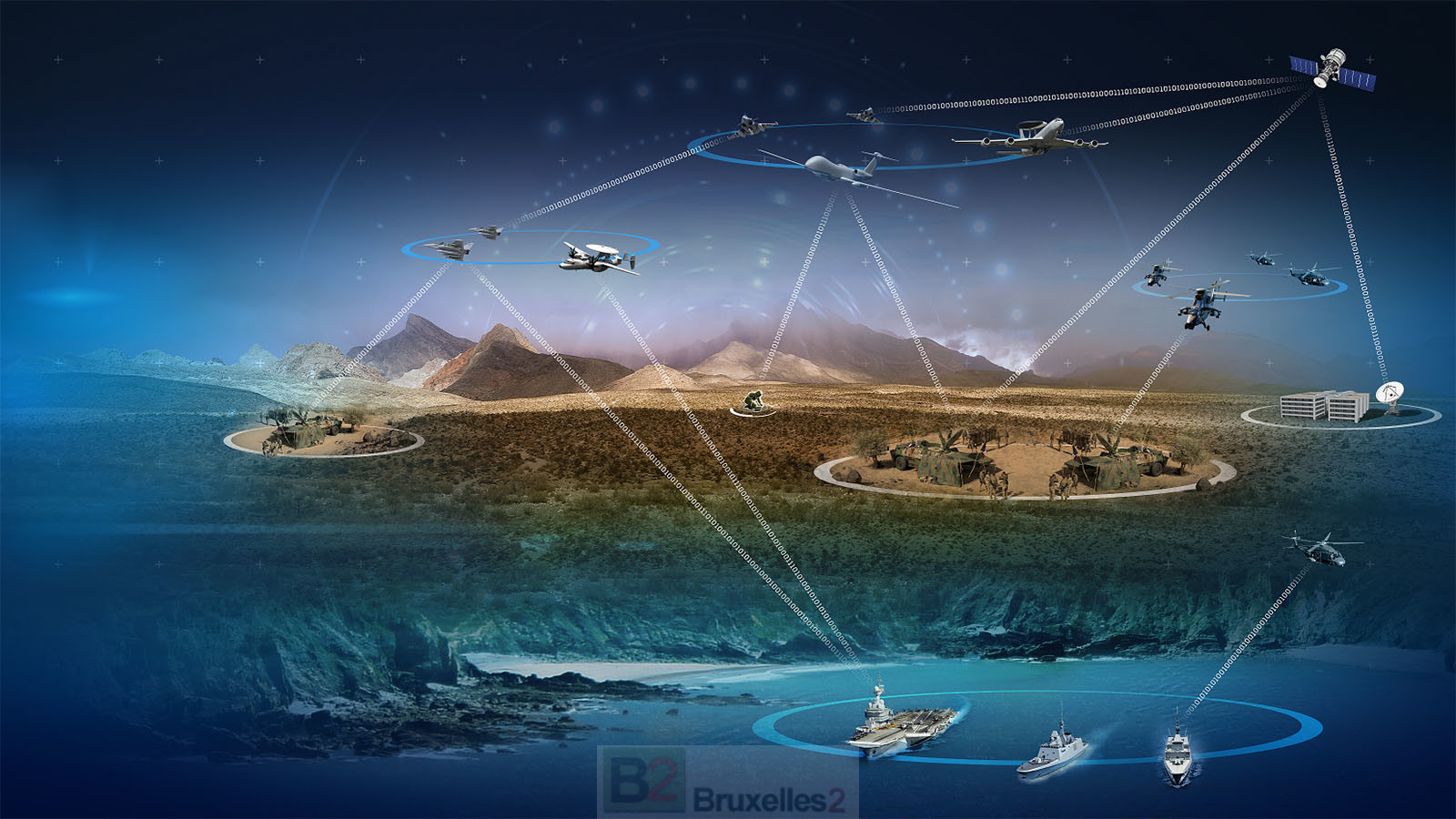 We published – in exclusivity for our subscribers, September 30th, the list of these 13 projects. A little homemade scoop, completed today with the list of participating countries. We open this article to all our readers so that they can read it. Good reading ! NB: this article is readable by all and extracts can be reproduced. But on one condition : quote B2 – Brussels2 and / or refer to the article (online media). Any 'forgetting' is a 'counterfeit'
Greater participation
According to our information from good sources, the list should finally include 13 projects, and not 15 like those presented during the preparatory phase (read : The third wave of PESCO projects in the starting blocks: about fifteen projects presented). Seven are more operational, three more capabilities and three more mixed. At the end, PESCO will therefore include, with the two previous waves, 47 projects. What is important, but according to the established formula, is to "represent European diversity" and "to meet important needs".
High tech projects
In these thirteen projects, there are a large number of training projects, cyber or space, the maritime or air projects being more limited. They are, for the most part, marked by a very strong trend in high technology and techniques of the future.
More multinational participation
The number of participating countries per project is higher than in the first two waves. The trend is to have "more multinational projects with an average of three to five participants," says one expert. Among the project leaders, there is a fairly strong presence of countries in the South and especially in the East. This was not the case in the last two waves and contributes to a certain geographical rebalancing.
Domination of France
France leads three of the thirteen projects and participates in seven others (often in a cross-over manner, for example with Spain). A sign of greater involvement and a desire to strengthen the hard core of PESCO (Germany-France-Spain-Italy). More generally we observe that the PESCO quartet (France, Spain, Italy, Germany), is present in all projects (with one sole exception – the Polish-Hungarian project of medical training center).
An original sin that shines through
If all these projects have a defense interest, however, there is the generic defect of the PESCO projects. This list reflects more the priorities or concerns of the Member States than the response to a coherent policy of strengthening the European Union's capacity to act jointly in operations (1). Some projects look like "centers of excellence", typical of the NATO organization, "camouflaged" in the form of European projects.
Projects that are part of the NATO sector
This list, however, has several important interests: developing new technological bricks, stimulating the European defense industry, making European cooperation a natural vector of work and strengthening the EU-NATO link. It can be seen that several of these projects have come from or taken from programs already developed within the Atlantic Alliance. They will undoubtedly help to strengthen the European pillar within NATO.
The list of thirteen projects
NB: The order and the name of the projects do not automatically correspond to the official or definitive terminology.
EU Cyber ​​Academy & Innovation Hub (EU-CAIH), led by Portugal (+ Spain).
Integrated European Joint Training and Simulation Center (EUROSIM), led by Hungary (+ France, Germany, Poland, Slovenia)
Special Forces Forces Medical Training Center (SoMTC), led by Poland (+ Hungary)
EU Network of Diving Center (EU-NDC), led by Romania (+ Bulgaria and France)
CBRN Defense Training Range (CBRN-DTR), led by Romania (+ France and Italy)
Cyber ​​and Information Domain Monitoring Coordination Center (CIDCC), led by Germany (+ Czech Republic, Hungary, Netherlands, Spain).
EU Collaborative Warfare Capabilities (ECOWAR) – collaborative combat, led by France (+ Belgium, Hungary, Romania, Spain, Sweden).
Maritime Unmanned Anti Submarine System (MUSAS), led by Portugal (+ France, Spain, Sweden).
European Patrol Corvettes (EPC), driven by Italy (+ France).
EU Global RPAS Insertion Architecture System, led by Italy (+ France and Romania).
Airborne Electronic Attack (AEA), driven by Spain (+ France and Sweden).
Timely Warning and Interception with Space Based Theater Surveillance (TWISTER), led by France (+ Finland, Italy, the Netherlands, Spain).
Materials & Components for Technological Competence EU (MAC-EU), led by France (+ Romania and Spain)
(Nicolas Gros-Verheyde)